SAM MARCISSO II: NEW ENGLAND
"I have a great plumbing, heating, cooling and electric company. And my work with both Al Levi and Ellen Rohr helped to make my company great. So when they told me they were owners of a unique drain franchise, I was more than interested.
Just one reason I say that is because I wanted to create a company that could function on its own and that I could build with my immediate family as big as I want. Drain and sewer work seemed only natural because we had been doing it. But, I knew the way we did drain work, like most companies out there, is nothing like the way they do drain and sewer work at Zoom Drain headquarters. How do I know? I saw it with my own two eyes when I visited the shop in Philadelphia and met the other two owners of Zoom Drain Franchise, Jim and Jason Criniti. Right then, I knew it was the right way to be in the drain business so I signed up and we've never looked back.
If you want to own the type of business that has systems and support beyond your imagination, reach out and see if you too can join the Zoom Drain team."
RAY GREMAUX: LONG ISLAND
"I've owned and operated a super successful plumbing company on Long Island, New York for years. With this great success, naturally challenges come with it. One challenge was always needing experienced licensed plumbers. I was limited as to how big I could grow it.
What I wanted is the ability to take willing people and provide the skills they needed so I could have a business that was scalable, repeatable and that I could grow as big as I want and could even have the potential option to sell it someday. That's why I was so intrigued with Zoom Drain when I first heard about it and then saw it operation for myself. It's also why I became the first franchisee. If you want the same things, a Zoom Drain Franchise is what you need."
CARL MUNN: CENTRAL FLORIDA
"I've known about Ellen Rohr and Al Levi as industry experts for years. I knew they each were a part of successful contracting businesses themselves and they've been out there consulting and educating industry folks like me with their writing and speaking. So, they were always on my radar.
As luck would have it, Ellen asked me if I was interested in learning about and possibly adding drain and sewer as a separate but aligned company to my heating and cooling company here about an hour's drive from Orlando, Florida.
My answer was a giant, yes!
I went to company headquarters in the Philadelphia area and met the two owners, Jim and Jason Criniti, of Zoom Drain Philly. They and their whole team made me feel like I was a member of a family right away and what was so infectious was everyone I met was bubbling over with excitement because they had so much to share with me. I knew right then and there I needed to be a part of something that was going to be exciting and big. And now I can share that I'm so glad I've joined the Zoom Drain family. They're just a text, email or phone call away to me and my team members.
If you're ready to take it to the next level, it's time to reach out to the Zoom Drain Team and see how to join the family."
JANAE KNIGHTON: UTAH
"The last thing that I thought I wanted was to join a franchise. I heard the stories. I snuck into Zoom Drain's trade show booth only to see the new service truck they created. And what I found out was they've created way more than just a truck. They have a system for everything, from creating service calls to training and developing technicians. And I was blown away by their leadership."
DAVID MELMS: NORTH JERSEY
"Becoming a Zoom Drain franchise was our opportunity to take all the great skills we had in the industry and combine them with proven systems. Zoom Drain has a system for everything, from planning and operations manuals, to recruiting and technician training programs, to marketing and sales processes, and more. We can get down to making money faster because we don't have to try to create all of this from scratch."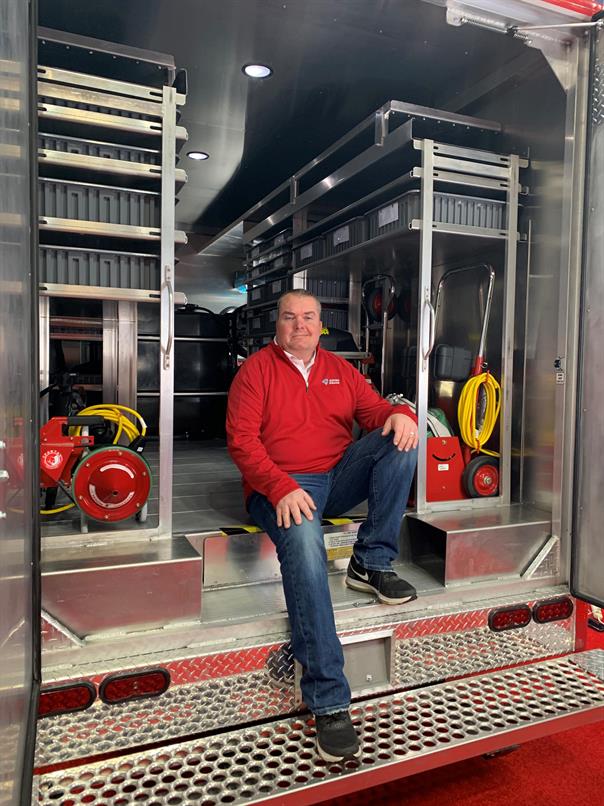 BRAD CAMPBELL: SOUTH JERSEY
"After we went to Zoom Drain's Discovery Day, we saw first hand what our business could become. Systems…. a better way of recruiting… a better way to train technicians. But frankly, above all, we saw freedom. The chance to build a business that could run without us being there almost every second of the day."