About Zoom Drain of Chicago
Trusted Drain & Sewer Specialists
Welcome to Zoom Drain of Chicago, your trusted local source for drain and sewer services. We are experts at what we do, because we specialize in sewers and drains. Whether you're a homeowner or a commercial property manager, if you need help with your sink, tub, toilet, main drain, storm drain, roof drain, or any other drain, we're the ones to call.
Our team is friendly and honest, so you can feel confident that we have your best interests at heart. We genuinely enjoy what we do, and we want to give you a positive customer experience. Think of us as the anti-used-car-salesmen of the sewer industry! We'll examine your sewer or drain, diagnose the issue, and make sure you understand your options and costs before you make any decisions. We know you may be wary of hiring the first technicians who visit, so we encourage you to shop around. We'll keep your estimate on file, and even if you don't end up hiring us, we're always happy to answer any questions you may have.
Chicago is our home and we love taking care of our community! We're the first on the scene when it comes to blocked or clogged drains anywhere, especially in one of our city's plentiful barber shops or salons, and we enjoy working with seniors to help them live independently and stay in their homes as long as possible. We might be at your location simply to auger a toilet or ZOOM Jet your main line, but we're always on the lookout for potential hazards or inconveniences and can refer other local businesses to fix the items we can't.
Meet Owner Pamela Belyn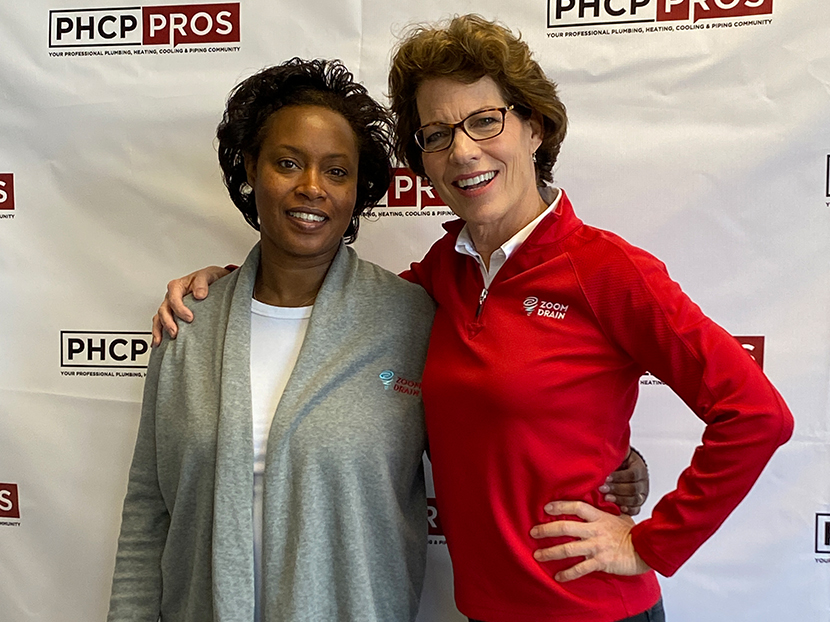 You might not expect to find an African-American female attorney leading a thriving drain and sewer business, but Pamela Belyn is a unicorn. A Chicago resident for more than 20 years, Pamela graduated from law school and worked as a corporate attorney, often representing clients in the home services industries. She was inspired by these trade clients and eventually left her law career behind to become President and Owner of Men In Sewers (MBE/WBE Certified), learning the trade and exploring ways to innovate and improve the business side of the industry. In early 2020 she opened Zoom Drain of Chicago, doubling its staff, growing apprentices to technicians, and expanding commercial and residential business month over month. You'll often find Pamela alongside her crew in the field (look for the purple steel toed boots), at home with her family, or avidly supporting the Bears.
When you're in need of drain or sewer services in Chicago from focused technicians who are relaxed under pressure, call ZOOM DRAIN®! Reach out online or at (312) 548-8879.