Drain Cleaning in Lincoln Park
Trusted & Experienced Drain Cleaning Near You
No drain or sewer job is too large or small for the reputable professionals at Zoom Drain of Chicago. From a slow-moving drain to sewer maintenance, our technicians are specialized in all drain and sewer issues because we focus solely on sewer and drain services.
As leaders who are exclusively focused on drainage system services, we understand how to detect and diagnose issues and deliver efficient, adequate sewer and drain services every time for every customer.
We relish the opportunity to serve Lincoln Park residences and businesses, offering timely and innovative results that won't disrupt business operations or your everyday life.
Book your drain cleaning service by dialing (312) 548-8879. Or you can schedule online. We're backed by positive reviews & we warranty our service!
Service for Every Type of Issue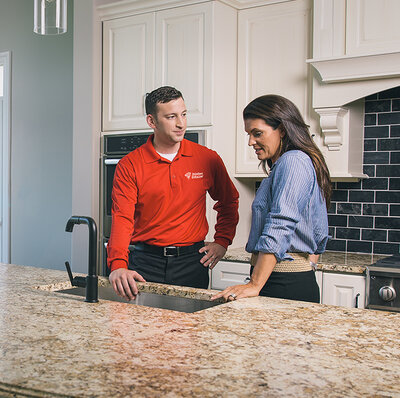 Unfortunately, clogged drains are unavoidable because of excessive usage in homes and businesses and the build-up of hair, grease, and other pollutants. These tend to be the common culprits in drain and sewer issues.
However, without the right experts to maintain the upkeep and offer lasting solutions, you could have significant plumbing problems unknowingly.
As a locally owned business, Zoom Drain of Chicago is ready to tackle your drain and sewer issues with tailored services and experience that meets and exceeds our customers' expectations.
Request a service estimate today from Zoom Drain of Chicago team or give us a call at (312) 548-8879.
When to Call the Experts
Sudden drain issues are usually caused by unnoticed, long-term pollutant build-up. The most-used pipes in bathrooms and kitchens can collect product residue, soap scum, dirt, hair, and food particles.
These blockages cause several drain issues that include:
Slow draining water in sinks
Bubbling pipes while water is draining
Unpleasant drain odors
Backflowing water out of drains
Want to save money on your drain cleaning service in Lincoln Park? Check out our special offers! To book your service, call us at (312) 548-8879 today.
Drain Cleaning Methods We Use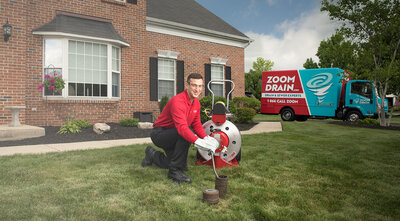 Not only can these drain issues be inconvenient and disrupt operations at your business or your home activities, they can also be hazardous to your health.
Zoom Drain of Chicago specialists are here to handle any drain or sewer issue in your home or business. For expert service during (and after) business hours, call us at (312) 548-8879.
Our team at Zoom Drain of Chicago uses fully equipped trucks that arrive on-site at your desired location.
Some of our drain cleaning methods include:
Five different drain snakes: These flexible steel cables are equipped with a blade to move through your drain, clearing away any obstructions for optimum drainage.
Video pipe inspection: A miniature video camera travels through drains or sewer pipes to assess a drainage system's condition.
High-pressure water jetting equipment: ZOOM Jetting® uses high-pressure water jets to blast away contaminants from drains without causing pipe damage.
Drain treatments: Eco-friendly treatments help minimize and avoid clogs. We use gentle herbicides and bacteria-based drain cleaners to clear pipes of plant root growth and other debris.
Our team at Zoom Drain of Chicago is fully-trained and equipped to provide fast and reliable sewer and drain services for residences and businesses to help avoid any recurring issues.
We want to build a lasting relationship with you and continuously be your trusted service provider for all of your drainage system needs.
Our specialized technicians are here when you suspect you're experiencing a drain or sewer issue or if you simply need maintenance to avoid one.
We're masters of drains and sewers. To book your drain cleaning or sewer service, call our friendly team at (312) 548-8879 or book easily online.
How Can I Prevent Drain Issues?
While we want to help you with any drain or sewer problem you have, we also know it's essential to provide you with the knowledge to maintain Zoom Drain's solid work.
Preventing future clogged drains is easy if you consider the following recommendations:
Avoid disposing of foreign matter: Always be mindful of the types of items and products you dispose of down the drain. Any kind of cooking grease, eggshells, non-flushable wipes, hygiene products, and other items can be detrimental to the long-term operation of your pipes.
Use a drain screen: To help catch unwanted items from going down your drain unknowingly, invest in a drain screen. Found at your local store, drain screens help extend the life of your pipes by keeping hazardous and clog-inducing items from going down the drain.
Flush drains: This may seem obvious. However, lower-volume water doesn't always carry away debris from pipes. To counteract clogs, fill a five-gallon bucket with hot water and pour the water down the drain, allowing it to flush away any obstructions.
Let Zoom Drain of Chicago be your drainage system experts and provide you with exceptional sewer and drain services.
Frequently Asked Questions
Are drain cleaners safe to use?
If you're considering store-bought cleaners, we suggest you avoid them. Store-bought drain cleaners may cause further clogs and exacerbate your drain and sewer issues.
It's always a good idea to call a professional to help, which is why the Zoom Drain of Chicago team is here for you.
Are flushable wipes really flushable?
Technically you can flush them down your toilet. However, flushable wipes should not be flushed down your toilet.
Have you ever thought about why toilet paper disintegrates in water? Toilet paper is made from material that is supposed to break down in the water. That's how toilet paper is effectively plumped out of your house.
Flushable wipes are not made from that same material. Over time, they can clog your drain pipes and lead to costly drain and sewer issues.
In the end, the only two things you should flush down your toilet are human waste and toilet paper.
Ready to book your service? Please request a quote online or call us at (312) 548-8879 to schedule your appointment today!