Drain Cleaning in Sacramento
Get Professional Drain Line Cleaning in Sacramento Today!
Your drains rarely get a break, resulting in frequent issues that leave you with foul odors and clogs. Not only do these problems make it difficult to maintain your family's daily routine, but they also can damage your pipes. Fortunately, Zoom Drain of Northern California is here to help you eliminate obstructions in your drains so that water can flow smoothly and easily.
Our Sacramento drain cleaning professionals are highly trained and qualified to unclog drains and remove tree root debris, hair, soap scum, mold, and more from your pipes. As part of our clogged drain services we use non-invasive tools and techniques to locate the source of the clog and take care of it promptly.
As part of our plugged drain services, we tackle clogs inside the following drain types:
Sink drains
Kitchen and bathroom drains
Garbage disposals
Basement drains
Toilet drains
Laundry drains
Main drains
Storm and outside drains
Whether you've had a clog that you've been ignoring for weeks or just discovered a slow-moving bathroom drain today, our Sacramento drain cleaning specialists can assist you as soon as possible. You can even schedule our drain clog services online today!
Need to hire a plumber for drain cleaning? Don't wait! Call (916) 545-8820 for professional drain clearing services today.
How We Get Your Drains Unclogged and Cleaned
Cleaning drains isn't as simple as using a store-bought product and running hot water down the drain. In fact, some chemical drain cleaners may do more harm than good and create an even bigger problem. Our Sacramento drain cleaning technicians use industry-leading products and advanced technology to locate clogs and blast them away—literally.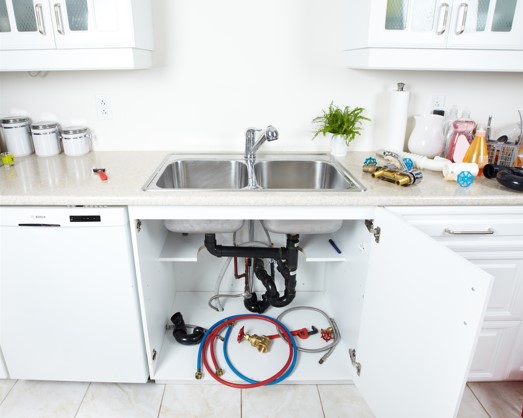 ​
We perform drain cleaning in Sacramento using strategies that include:
Water Jetting – Our water ZOOM® Jetting service is an eco-friendly way to remove extreme buildup in drains. We use high-pressure water to target specific obstructions and remove them easily.
PowerSnake – Particularly tough clogs could be caused by natural debris that found its way inside your pipes. For these obstructions, we use our PowerSnake system with a flexible steel cable that has a blade at the end to cut through clogs.
Grease Control Treatments – Has grease buildup given your kitchen sink a run for its money? Your poor pipes don't have to suffer anymore with our grease control treatment that degreases your drains and keeps them clean.
Regardless of the type of clog you're experiencing, our Sacramento drain cleaners have a method or tool to clear your drain lines and help extend their life so you can avoid future issues. If you believe your drains may be in need of repair, we can help with that too!
For exceptional drain cleaning in Sacramento, call our clogged drain plumbers at (916) 545-8820 or contact us today.