Now Open: Get To Know The Owner Of Zoom Drain Lake Norman!
Posted By:
Zoom Drain
Zoom Drain of Lake Norman is proudly owned and operated by Robb Lynch, an alumnus of both Illinois State University and Northern Illinois University, who earned a bachelor's and master's in Business Administration, all while growing up in nearby Rockford, Illinois, a suburb of Chicago.
Much of Lynch's career was spent with a big box home improvement brand. Originally joining the North Carolina-based company in a business development role, Lynch was integral to the brand's evolution, involved in everything from merchandising, to product development, to marketing – and even helped groom the brand's up-and-coming talent for a successful path.
The position led Lynch, and his now wife of more than 20 years, to the Lake Norman area in 2004, falling in love with the region and ultimately deciding to plant roots and grow a family, which can be attributed to the short trek to both the mountains and the beach – and the people.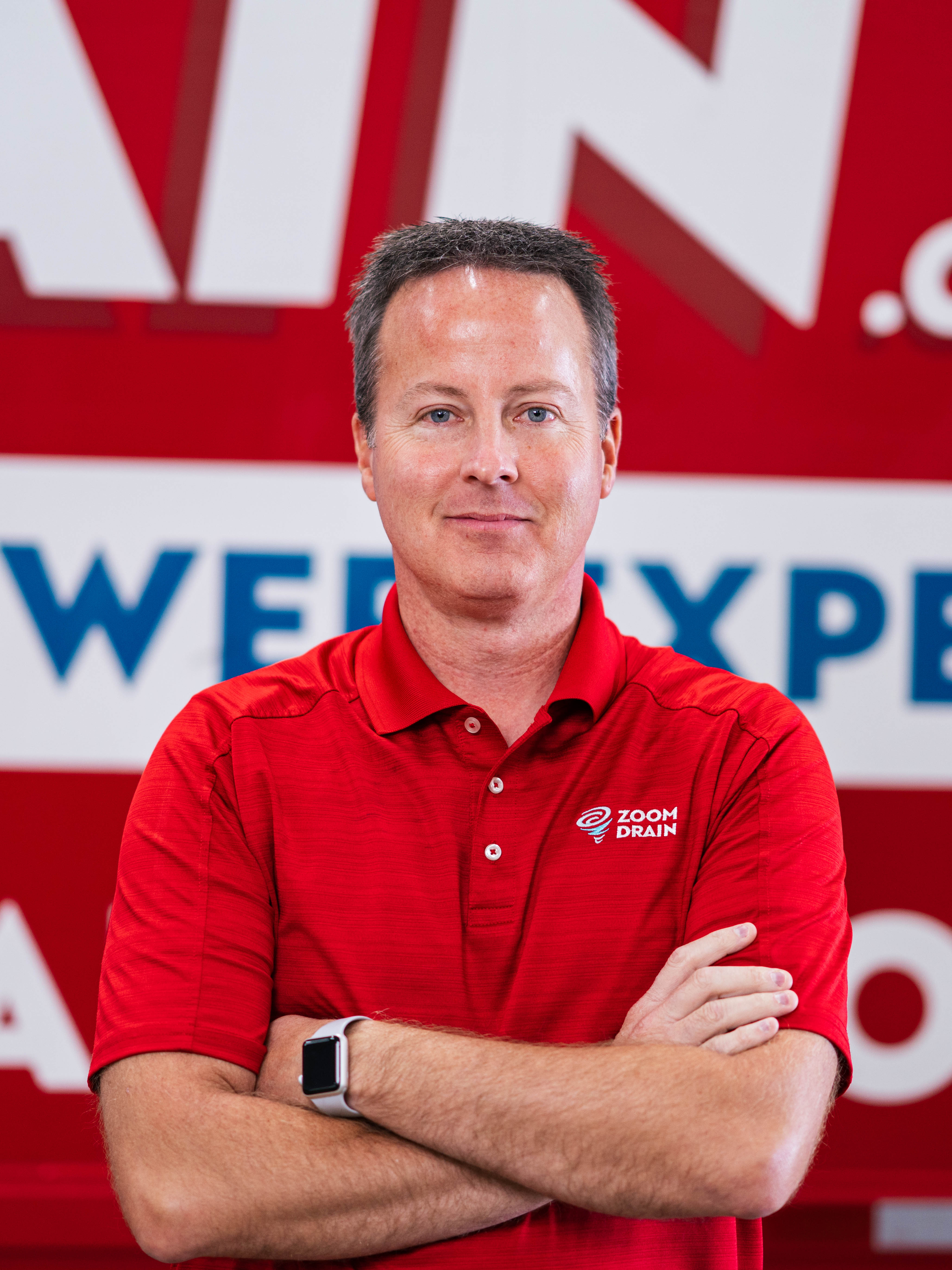 "I just love the southern hospitality of things," Lynch admitted. "People talk about the slower pace – it's not a slower pace, it's just a more cordial atmosphere as people are going about their daily routine. With the influx of a lot of different people coming here, Lake Norman is really a melting pot. So, you could talk to a lot of people that are from different towns and areas."
Lynch eventually moved on to the franchisor side of things for a well-established automotive brand, as the Vice President of Marketing. Now, he's developing his own brand in the same location he helped another become a household name, with attention to helping the community, and he wants to continue to make Zoom Drain the gold standard when it comes to wastewater.
"We just want to build a business that people can look at and go, 'You know what, they offer outstanding customer service – they do what they're going to say and they do it on time.' We also want to give back to the entire area – I think that'd be a great thing to do," Lynch added.
We serve communities around Lake Norman: Mooresville, Huntersville, Hickory and beyond.
 
Categories: