Sewer & Drain Services in Johnston
Drain Cleaning, Repair, Installation, & More!
Zoom Drain of Rhode Island is the leading sewer and drain services company in Johnston. Our experienced professionals specialize exclusively in sewer and drain maintenance, repair, and cleaning solutions. Whether you require emergency repairs or routine maintenance, we are here to help.
Our knowledgeable technicians have years of experience dealing with complex sewer and drain problems. We always use the best tools and techniques, so you know your sewer or drain system will be fixed correctly the first time.
With Zoom Drain of Rhode Island on your side, you can rest assured that our team of experts will solve all of your sewer and drain problems quickly and efficiently. We do this with state-of-the-art equipment and effective drain clearing techniques and products.
If you want quality sewer and drain services, contact us at (401) 399-4065 today.
Trusted Technicians

Customer Satisfaction

Flat Rate Pricing

Super Service Trucks

Not Sure What You Need?
Check out some drain and sewer symptoms to find your answer.
Explore Now
Contact Us
(401) 399-4065
Areas We Serve
barrington
bristol
centerdale
central falls
college hill
coventry
cranston
cumberland
east greenwich
east providence
east side
elmhurst
forestdale
jamestown
johnston
lincoln
little compton
manville
middletown
newport
north kingstown
north smithfield
olneyville
pawtucket
portsmouth
providence
riverside
rumford
slatersville
smithfield
tiverton
warren
warwick
washington park
west warwick
woonsocket
02806
02809
02816
02818
02824
02835
02837
02838
02840
02841
02842
02852
02860
02861
02863
02864
02865
02871
02876
02878
02885
02886
02888
02889
02893
02895
02896
02903
02904
02905
02906
02907
02908
02909
02910
02911
02912
02914
02915
02916
02917
02918
02919
02920
02921
Schedule Service
"Juan Carlos from Zoom Drain was phenomenal. He evaluated the problem, gave me a couple of options for remediation and the pricing up front. He fixed the problem as discussed. He was very professional and a pleasure to work with. I highly recommend him and his services."

"This is the second time I've called Zoom to clean out my storm and sewer drains. Steve Martino is always on time, polite, knowledgable and just pleasant to deal with. Wouldn't choose anyone else for this service."

"Zoom Drain cleared our courtyard drain this morning. They were on time and completed the job quickly. Also had foot covers to protect the wood floor and treats for the dogs!"
Read More Reviews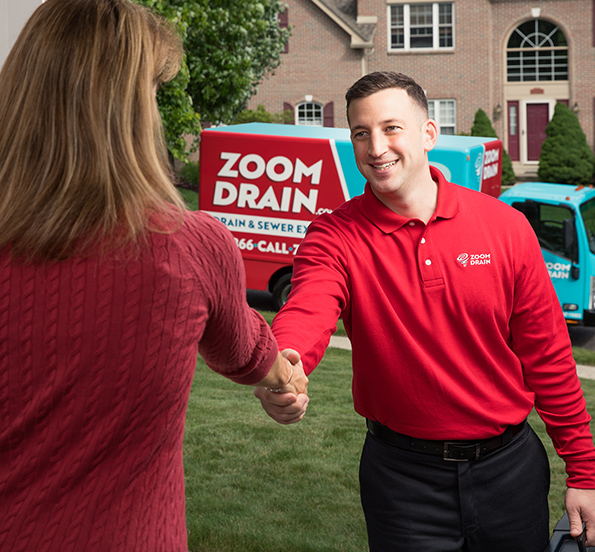 Convenient Johnston Residential & Commercial Services
We understand how inconvenient it can be to deal with a sewer or drain issue, so we strive to provide exceptional customer service for every job that we take on. We are always available to answer any questions you may have and will provide cost-effective solutions so your sewer or drain problems can be resolved without breaking the bank.
Our experienced technicians will work hard to make sure all of your sewer or drain issues are taken care of promptly. Don't hesitate to contact us—we're here for you 24/7.