Why A Sewer Inspection Could Be Critical When Purchasing Your Next Home
Posted By:
Ed Miller
There's a lot of steps involved when it comes to purchasing a home. One of the most important, that almost everyone checks off beforehand, is a general home inspection to assess the property and make sure there's no significant issues visible to the naked eye. But one area of the property that gets overlooked during a home inspection is the sewer system and while it's mostly underground throughout the property, it's an essential part of the home's function.
When you're purchasing a home that's currently lived in, you're also inheriting any potential drain problems. Sure, everything might seem fine once you move in but, all too often, we hear from customers who deal with a sewage emergency soon after moving in – so not only are you making that new mortgage payment but now there's a lofty home service bill on top of it.
Saving Money With A Sewer Inspection On Your New Home
One simple service call could help you see the exact condition of your wastewater lines – and any potential problems looming – all of which can typically be handled right on the spot.
You can learn a lot about your sewer lines based on the age of your home. The older the home, the older the pipes, which can make them more susceptible to potential problems like cracks and corrosion. If your home is older, it also means the trees are most likely older, so if you're on a tree-lined street, your pipes could be fighting tree root evasion – and a future sewer backup!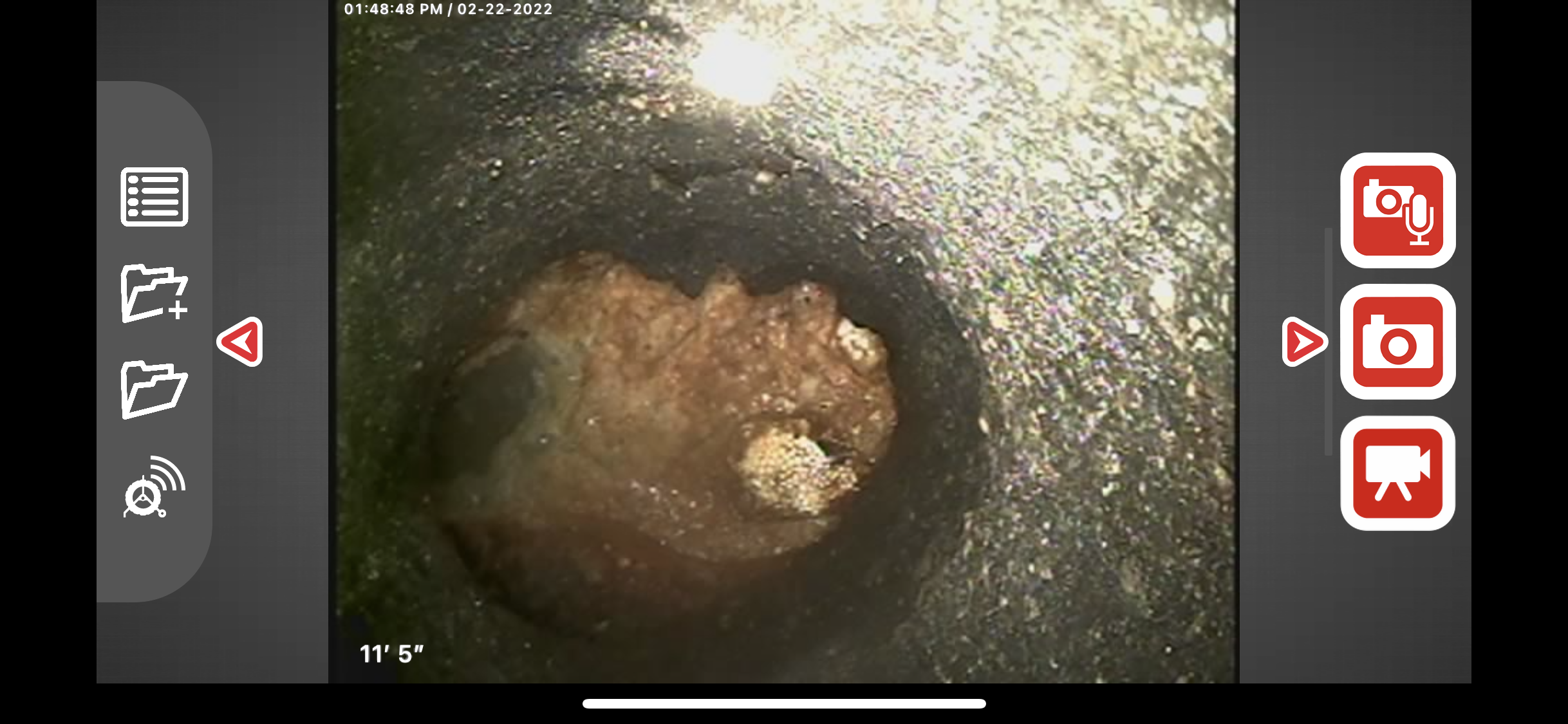 All of that can tell an expert technician a lot before ever checking the inside of your wastewater pipes, though you don't have to worry about any extensive digging to see the hard to reach places. A video sewer inspection is a non-invasive way of seeing, in real-time, exactly what might be hiding in there, whether it's a clump of flushable wipes, buildup on the pipe's wall, a crack forming or even any creatures hiding in your line – bugs, frogs and other small animals aren't that uncommon. It can see more than 150 feet of the pipe's hardest to reach areas. Plus, you'll even get video and photo snapshots emailed right to you, to have for your records. That way, you can have tangible evidence of your sewer line's health, in case you ever look to sell.
The majority of these problems are a quick fix, something that can be solved on the spot. If you're dealing with cracks or corrosion, those might be something a little more in-depth, otherwise a professional can quickly clean out drain buildup and major clogs that are forming. The cost of getting your sewer system looked at now is minimal, compared to the thousands of dollars it would cost if there's a much more serious problem hiding in your wastewater lines.
How Often Should I Get Sewer Inspections For My New Home?
Now that you're in your new home, it's recommended that you have a professional come out at least once a year to inspect your drains and sewers, to avoid any massive emergencies.
After you've settled in your home, you might be wondering just how long you can live worry-free when it comes to your drain and sewer lines. It's recommended that you have a professional come out and inspect your wastewater lines at least once a year. Much like prior to buying your home, a video camera inspection will go a long way. This service, along with routine drain cleaning, will greatly reduce buildups, clogs and issues that might come along. Being proactive is the best way towards ensuring that you're never dealing with another messy headache again.
If you're in the process of buying a home, or you're just about due for a yearly sewer inspection, we have all of the tools to keep your system flowing its best. So, don't leave your sewers up to chance, give us a call or schedule an appointment online at your nearest location today!
Categories: