Now Open: Get To Know The Owners Of Zoom Drain Kansas City!
Posted By:
Zoom Drain
Zoom Drain of Kansas City is owned and operated by Scott Lowe and Alex Case, two University of Central Missouri alumni who grew up in the area and are lifelong friends. Both born and raised in a rural Kansas City suburb, Lowe and Case have been friends since they could walk.
"We've known each other for well over 25 years. We grew up together, we went to high school together, we were even in college together – we've known each other forever," said Case.
While it's their first business venture together, the two have plenty of experience, with Lowe spending 12 years in safety management with companies like Amazon, Boulevard Brewing Company and Pipeline Safety and Case spending the last 14 years with UPS, evolving into a number of different leadership roles, such as inside operations manager and training manager.
Lowe, a veteran of the Army National Guard who dutifully served one tour in Afghanistan, recently went down the path of entrepreneurship as a safety consultant before starting his own business, one that delivers packages for Amazon. When he considered adding Zoom Drain to his portfolio, he immediately thought of Case – and knew it would be the perfect partnership.
"Alex complements my strengths very well," admitted Lowe. "He was the first person I thought of when I started identifying potential franchising options like, 'Ok, I'm going to do this but I'm not going to do this by myself – I need a solid partner.' We're excited to go down this road together."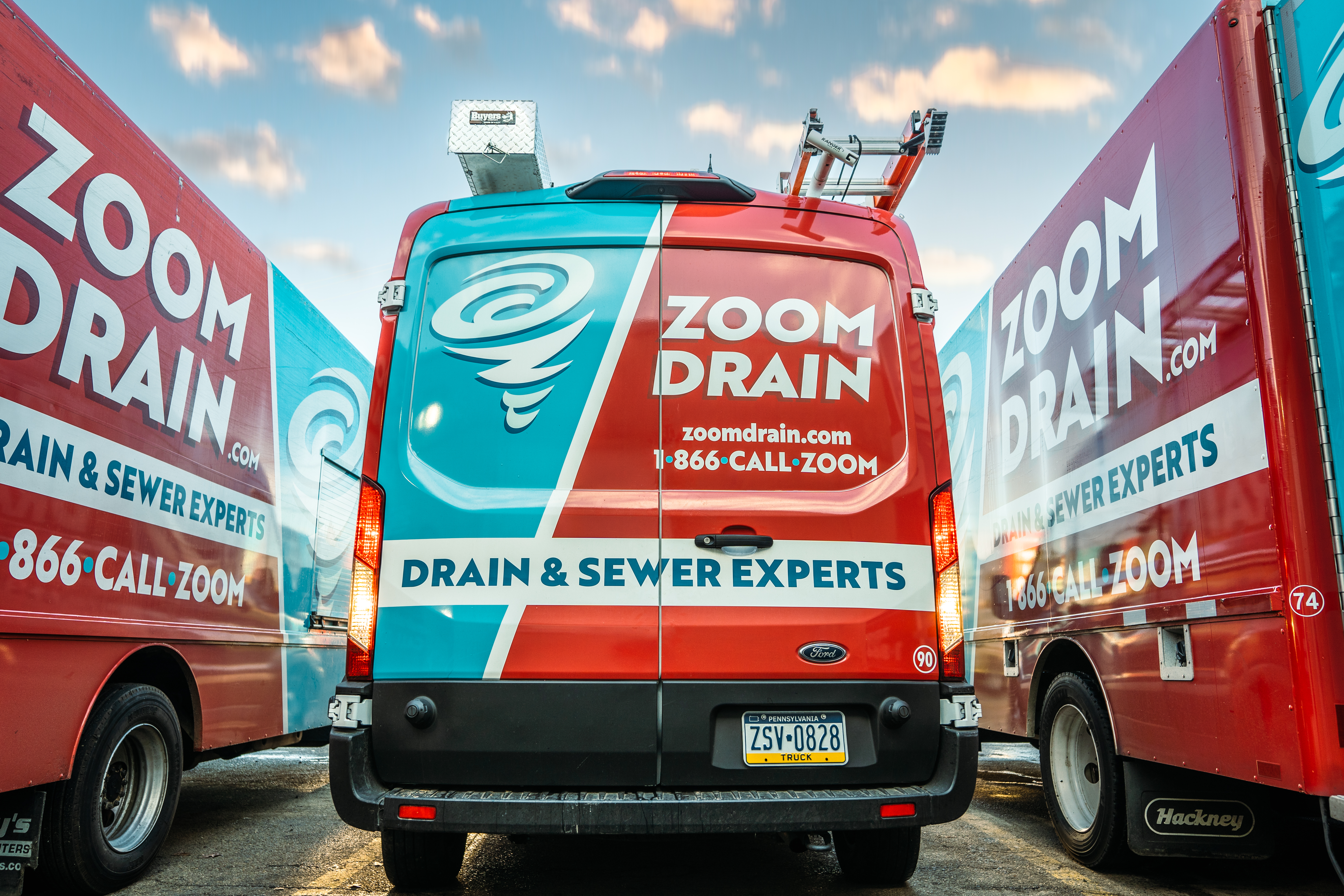 And when they had to choose an area to serve, both knew there was no other choice but home.
"Kansas City is the biggest small town you can think of," said Lowe. "From a big city perspective, we have everything you need but without the traffic – we have all of these amazing things kind of locked into a small community and that's what I enjoy. It's just an amazing place to raise a family – and I've lived all over this county. I knew I wanted to raise my children here!"
Both Lowe and Case grew up with fathers who owned their own businesses and they hope that they can pass along the option of entrepreneurship, to see that the trades can provide a unique, and fulfilling path of solving problems, helping your community and just making an honest living.
"I want my two children to have that entrepreneurial spirit, because all that we're doing is solving problems and helping people. And when they see that, they know that that's an option for them, to have their own freedom in their schedule, go help people – do a lot of these different things."
We serve communities in Kansas City: Overland Park, Independence, Olathe and beyond.
Categories: