Stamford Drain Cleaning and Repair
Your Local Drain and Sewer Cleaning Specialists
Properly functioning drains are essential for any home or business. Unfortunately, drain systems can become clogged or damaged over time due to debris build-up and other factors. That's why it's important to have a professional team like Zoom Drain of Connecticut on hand to provide timely sewer cleaning and repair services in Stamford and beyond.
Our experienced technicians use state-of-the-art technology to identify the source of blockages quickly so that we can offer you fast, reliable results – ensuring that your pipes remain clear and functional for years to come. From preventative maintenance to full video inspections, we're here to help you get back to your regular routine with minimum stress.
Trusted Technicians

Customer Satisfaction

Flat Rate Pricing

Super Service Trucks

Not Sure What You Need?
Check out some drain and sewer symptoms to find your answer.
Explore Now
Contact Us
(203) 989-3557
Areas We Serve
ansonia
beacon falls
bethany
bethel
bridgeport
brookfield
cheshire
cos cob
danbury
darien
derby
easton
fairfield
greenwich
hamden
milford
milldale
monroe
naugatuck
new britain
new canaan
new fairfield
new haven
new milford
newtown
north haven
norwalk
old greenwich
orange
oxford
plainville
plantsville
prospect
redding
ridgefield
riverside
sandy hook
seymour
shelton
southbury
southington
southport
stamford
stratford
trumbull
wallingford
waterbury
west haven
weston
westport
wilton
woodbridge
06052
06062
06401
06403
06410
06418
06460
06461
06467
06468
06470
06473
06477
06478
06479
06482
06483
06484
06488
06489
06492
06511
06514
06515
06516
06517
06518
06519
06524
06525
06604
06605
06606
06607
06608
06610
06611
06612
06614
06615
06705
06712
06770
06776
06801
06804
06807
06810
06811
06812
06820
06824
06825
06830
06831
06840
06850
06851
06853
06854
06855
06870
06877
06878
06880
06883
06890
06896
06897
06901
06902
06903
06905
06906
06907
Schedule Service
"Juan Carlos from Zoom Drain was phenomenal. He evaluated the problem, gave me a couple of options for remediation and the pricing up front. He fixed the problem as discussed. He was very professional and a pleasure to work with. I highly recommend him and his services."

"This is the second time I've called Zoom to clean out my storm and sewer drains. Steve Martino is always on time, polite, knowledgable and just pleasant to deal with. Wouldn't choose anyone else for this service."

"Zoom Drain cleared our courtyard drain this morning. They were on time and completed the job quickly. Also had foot covers to protect the wood floor and treats for the dogs!"
Read More Reviews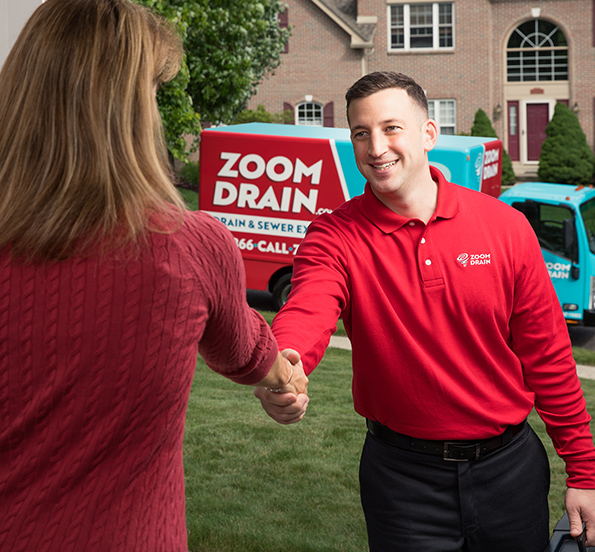 serving stamford homeowners and businesses alike

We use state-of-the-art technology to provide fast and effective solutions for all your drain repair and sewer cleaning needs. Whether your bathroom sink is slow to drain, or you run a commercial kitchen that needs drain maintenance, our team is capable of assisting you.
Our comprehensive services include (but are not limited to):
Drain Cleaning: Our powerful jets eliminate dirt, debris, and buildup from your drains.
Video Inspections: Get an accurate diagnosis of the condition of your pipes with our high-resolution cameras.
Sewer Cleaning & Repair: Restore the reliability of your pipes with our professional repairs and cleaning services.
Commercial Grease Trap Services: We'll help your grease trap work like new again with regular maintenance and cleaning.
When foul odors and gurgling noises start coming from your drains, don't hesitate to call us. We'll be sure to get you the results you need in a timely manner. Our goal is always to provide top notch customer service that surpasses your expectations. For quality drain cleaning and repair in Stamford, you can always count on Zoom Drain of Connecticut!
Contact us online or call (203) 989-3557 today to learn more about our various drain and sewer cleaning and repair services in Stamford.