Galveston Drain and Sewer Services
Inspections, Cleaning, and More for Residential and Commercial Properties
Zoom Drain of Galveston is your trusted partner for all sewer and drain needs. As a leading provider of expert drain and sewer services in the area, we ensure your systems run smoothly and efficiently.
Galveston, a vibrant coastal city known for its historic charm and beautiful beaches, deserves top-tier service to match its unique character. That's where we come in. We bring our specialized knowledge and expertise right to your doorstep, providing tailored solutions that align with the specific needs of residents.
Your Local Drain and Sewer Experts
Our services range from routine maintenance to comprehensive repairs. Our highly trained technicians specialize in residential drain cleaning, ensuring your home's plumbing system remains in optimal condition. We understand that each home is different, and we're equipped to handle various types of drain and sewer issues that may arise.
But we continue beyond residential services. We also offer commercial drain and sewer solutions designed to meet the demands of various businesses. From small retail stores to large corporate buildings, we're committed to keeping your operations running smoothly with minimal downtime.
Protect Your Drains with Proactive Maintenance
Preventative maintenance is another cornerstone of our service offerings. Our team works proactively to identify potential issues before they become costly problems, saving you time and money in the long run. We believe in the power of prevention and aim to extend the longevity of your drain and sewer systems through regular upkeep.
Trusted Technicians

Customer Satisfaction

Flat Rate Pricing

Super Service Trucks

Not Sure What You Need?
Check out some drain and sewer symptoms to find your answer.
Explore Now
Contact Us
(281) 336-8591
Areas We Serve
bacliff
deer park
dickinson
friendswood
galveston
hitchcock
houston
kemah
la marque
la porte
league city
pasadena
pearland
santa fe
seabrook
south houston
texas city
webster
77034
77058
77059
77062
77089
77501
77502
77503
77504
77505
77506
77507
77510
77517
77518
77536
77539
77546
77550
77551
77554
77563
77565
77568
77571
77573
77581
77584
77586
77587
77590
77591
77598
Schedule Service
"Juan Carlos from Zoom Drain was phenomenal. He evaluated the problem, gave me a couple of options for remediation and the pricing up front. He fixed the problem as discussed. He was very professional and a pleasure to work with. I highly recommend him and his services."

"This is the second time I've called Zoom to clean out my storm and sewer drains. Steve Martino is always on time, polite, knowledgable and just pleasant to deal with. Wouldn't choose anyone else for this service."

"Zoom Drain cleared our courtyard drain this morning. They were on time and completed the job quickly. Also had foot covers to protect the wood floor and treats for the dogs!"
Read More Reviews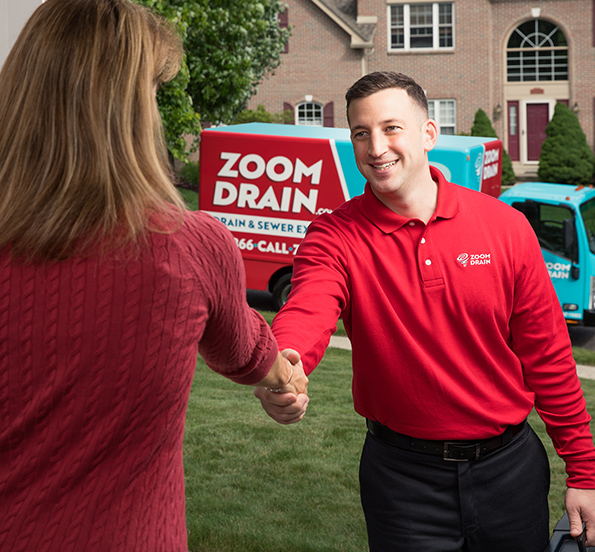 Contact Us Today for Prompt Drain and Sewer Services
At Zoom Drain of Galveston, we pride ourselves on delivering fast, reliable solutions. When you choose us, you can expect prompt service, skilled technicians, and a commitment to excellence that sets us apart.
We're not just another drain and sewer service provider; we're your neighbors, dedicated to serving our community with integrity and professionalism. Whether you're a homeowner seeking routine drain cleaning or a business owner needing extensive sewer repair, our team is here to help.
Contact us online or call (281) 336-8591 today to schedule your next service appointment!