Meet The Owner Of Zoom Drain Jacksonville
Entrepreneurship In His Blood, A Passion For The Region In His Heart
Zoom Drain of Jacksonville is proudly owned and operated by Zeke Malz, a native of the Jacksonville area and graduate of the University of North Florida, with degrees in Sports Management and Business Management, who absolutely loves the region and all it has to offer!
"I was born and raised in Jacksonville – this area holds a special place in my heart," says Malz. "From shouting 'Duvalll' at Jaguars games, to spending the day hanging at Neptune Beach, there's no place I'd rather be! And it's as much because of this city's people as it is the vibe."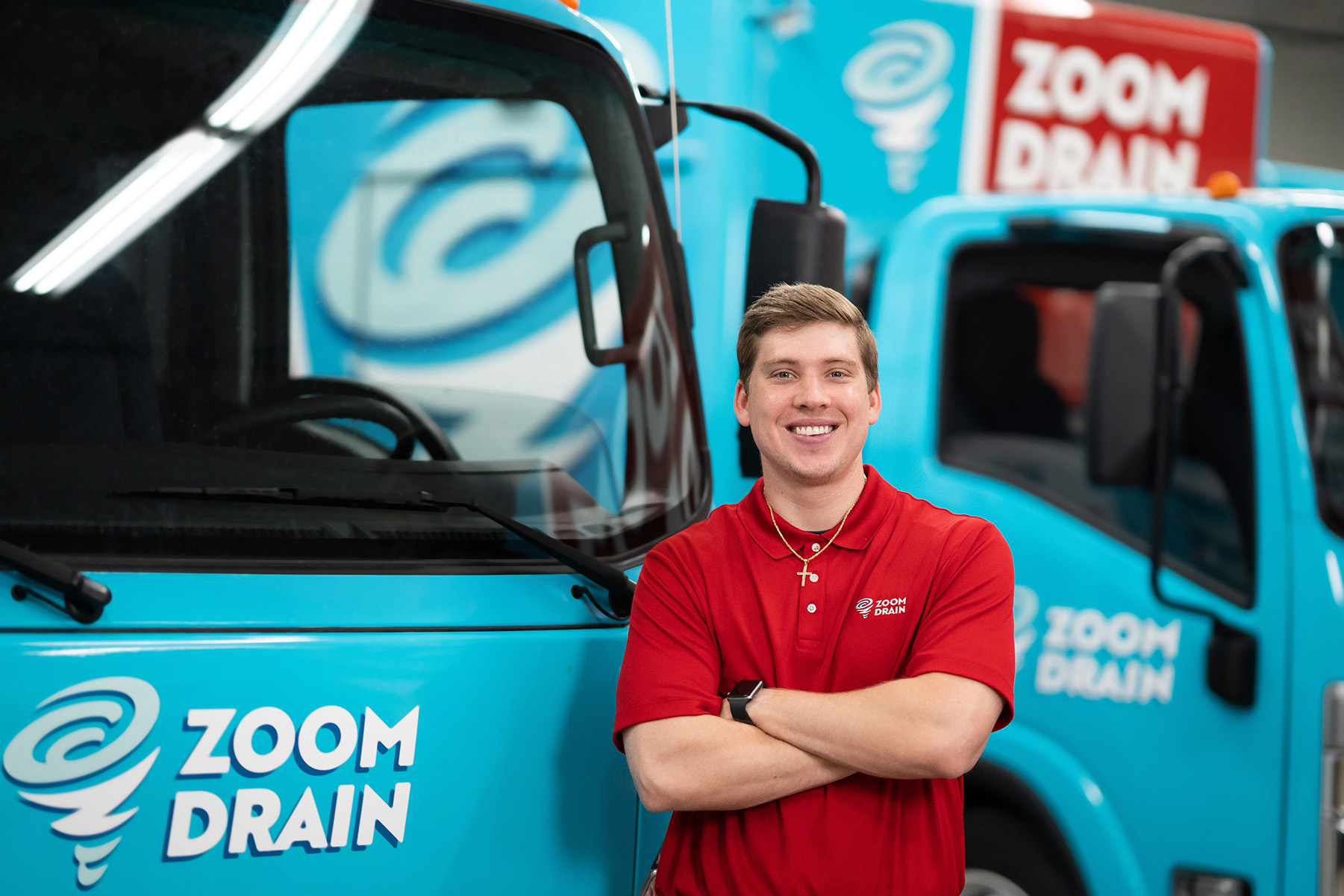 It's a love that's built into Malz's DNA, as the third generation to call Jacksonville home.
Entrepreneurship also runs in the family for Malz, whose grandfather, David Cole, owned multiple businesses in the Jacksonville area. While business ownership was something always in the back of his mind, it wasn't until after college graduation that it became a reality. Introduced to Zoom Drain, he knew it was a great opportunity, one with clear potential for growth and just overall brand strength. It's a path that proves rewarding, as Malz helps neighbors and businesses every day.
"I hope to continue the family legacy by building success in the Jacksonville area, bringing Zoom Drain's strong brand and expert services to the community," added Malz. "I believe this city is headed in the right direction with its growth and prosperity and I am proud, and excited, to be a small part of that, as the trusted drain and sewer experts who Jacksonville can rely on!"
We serve communities in Jacksonville: Fruit Cove, Ponte Vedra Beach, Mandarin and beyond.