Meet The Owners Of Zoom Drain North Atlanta
Rooted In Entrepreneurial Tradition, Paired With Military Experience
Zoom Drain of North Atlanta is owned and operated by Bryce and Barbie Bregen, who are no strangers to entrepreneurship and what it takes to grow a successful business. When Bryce, a veteran of the United States Navy, and his wife Barbie, moved to the Atlanta area more than 13 years ago, they fell in love with what the region offered and knew they wanted to grow here.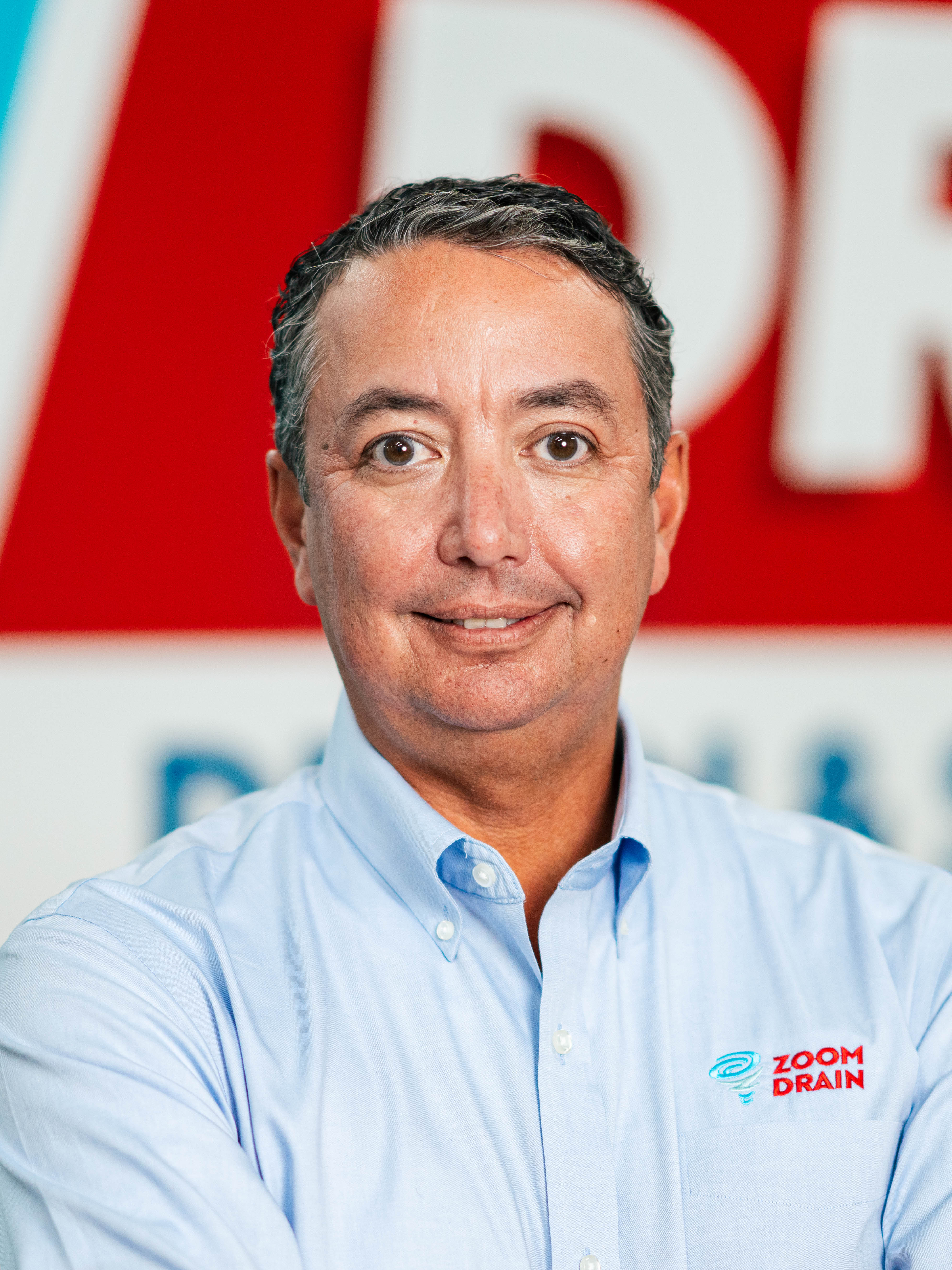 "One of the things I really enjoy about Atlanta is that it's truly a community," said Barbie Bregen."I like going into the grocery store and getting to know the employees but also running into people. As big as Atlanta is, you can find, in each separate community, that smaller town feel."
Bryce and Barbie both come from families that owned their own businesses, with Bryce's father working in HVAC and Barbie's father owning a jewelry business. It had an impact on them and, as they carved out their careers, Bryce in telecommunications and Barbie in recruiting, led them to several different regions across the country. Ultimately, they discovered that part of what makes Atlanta special to them is also the root of many of the area's drain and sewer problems.
"I come from Arizona, it's such a transitional state – people move in and out in short order'" said Bryce Bregen. "It's the most unique thing to go back to Phoenix – there's not a tree there! We live in a forest now and have customers with mature trees that are 300-years-old. We need to be able to show up once and solve their problems, so that they can move on with their lives."
Building a business for themselves was something they always wanted to do, though finding the right opportunity proved to be challenging – until they discovered the people at Zoom Drain.
"Bryce and I always knew we wanted to do something together," Barbie Bregen added."It wasn't until I truly got to know more about Zoom Drain, and I was on calls with leaders and others, that I got really enthusiastic about it. Now, I'm super excited at the opportunity!"
It's an opportunity that Bryce and Barbie hope their nine-year-old son will one day take over but, for now, they plan to use Zoom Drain to positively affect his life and those in their community.
"Our son plays little league. There's businesses who sponsor the teams and the league. I'm really hoping that sometime soon we'll see our name up there – or on the back of the jerseys. We want to become known in the community for really good reasons," said Barbie Bregen.
We serve communities in North Atlanta: Sandy Springs, Buckhead, Dunwoody and beyond.