Ocean County Sewer & Drain Service
Owning or managing a property comes with various responsibilities that ensure vital systems continue operating efficiently. Your plumbing, especially, is an essential system that requires attention when things go awry.
Fortunately, our team at Zoom Drain of Ocean County specializes in sewer and drain services for homes and businesses. Actually, sewers and drains are all we handle—really! By focusing on this specific plumbing sector, we offer customizable solutions that keep your pipes healthy longer.
You can count on us to handle the following (and more):
Grease trap services
Drain care products
Whether you're running a household or business, our Ocean County sewer and drain professionals are ready to get your pipes healthy again.
We're proud to offer our services in all of Ocean County including the cities of: Barnegat, Brick, Manahawkin, Manchester Township, Point Pleasant Beach and Toms River.
Trusted Technicians

Customer Satisfaction

Flat Rate Pricing

Super Service Trucks

Not Sure What You Need?
Check out some drain and sewer symptoms to find your answer.
Explore Now
Contact Us
(732) 334-7580
Areas We Serve
barnegat
barnegat light
bay head
bayville
beach haven
beachwood
brick
forked river
island heights
jackson
lakehurst
lakewood
lanoka harbor
lavallette
manahawkin
manchester township
mantoloking
new egypt
ocean gate
pine beach
point pleasant
point pleasant beach
seaside heights
seaside park
toms river
tuckerton
waretown
west creek
08005
08006
08008
08050
08087
08092
08527
08533
08701
08721
08722
08723
08724
08731
08732
08733
08734
08735
08738
08740
08741
08742
08751
08752
08753
08755
08757
08758
08759
Schedule Service
"Juan Carlos from Zoom Drain was phenomenal. He evaluated the problem, gave me a couple of options for remediation and the pricing up front. He fixed the problem as discussed. He was very professional and a pleasure to work with. I highly recommend him and his services."

"This is the second time I've called Zoom to clean out my storm and sewer drains. Steve Martino is always on time, polite, knowledgable and just pleasant to deal with. Wouldn't choose anyone else for this service."

"Zoom Drain cleared our courtyard drain this morning. They were on time and completed the job quickly. Also had foot covers to protect the wood floor and treats for the dogs!"
Read More Reviews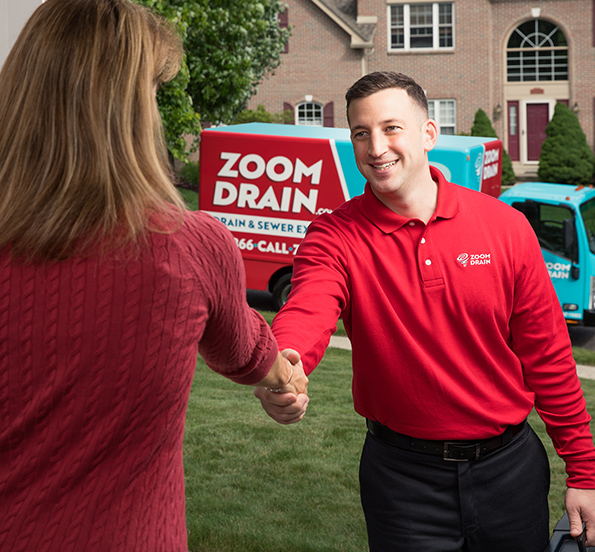 We Tackle Minor & Major Drain & Sewer Problems
We don't shy away from tackling some of the most complex sewer and drain issues you can think of. In fact, we're experts at going the extra mile to ensure your drains or operating efficiently and effectively to keep your home livable and your business operational.
Our Ocean County technicians are trained to handle the following issues:
Overflowing toilets
Gurgling drains
Clogged downspouts
Drain damage
Sewer system backups
Malfunctioning garbage disposal
Full septic tanks
Sewer odors
When your drains aren't as healthy as they should be, you'll experience many of the problems above that can put your family's or employees' health at risk. The best way to remedy the above issues is to trust our technicians to complete exceptional and affordable sewer and drain services.
We offer a 30-day satisfaction guarantee to ensure you get top-quality support from professionals who genuinely care about your well-being. If you have any issues with your service, you can always contact us. We'll do our very best to make it right.
For complete peace of mind, call (732) 334-7580 for cost-saving sewer and drain services in Ocean County.