Drain Cleaning in Mission Viejo
Professional Drain & Sewer Services for Homes & Businesses
When your plumbing drains are backed up, your routine can come grinding to a halt. Luckily, the drain cleaning professionals at Zoom Drain of Orange County provide fast responses and lasting solutions for all kinds of drain issues in Mission Viejo.
For drain cleaning in Mission Viejo, schedule service online or call us at (949) 619-6769 today!
Our Drain & Sewer Services
Our team can inspect your drain and sewer pipes with sewer camera technology that helps us quickly determine what the problem is and where it is located. Then we can give your our professional recommendations and get to work right away!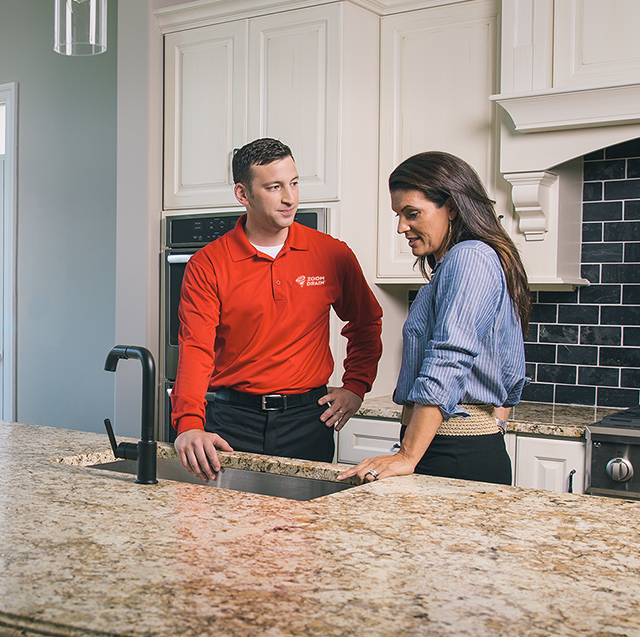 Services we provide include:
Sewer inspections
Sewer replacement (excavation & trenchless)
Drain snaking
Why Drains Clog
The average household drain takes quite a beating over the course of its lifetime. In order to prevent doing damage to your drain or experiencing clogging problems, it is smart to know what kinds of items do not belong in the drain pipes.
Here are some common items that can damage or clog your drain:
Toiletries: Be careful about what products you put in your toilet. Basically anything more durable than toilet paper has the potential to clog your system. Items that can damage your pipes include baby wipes, feminine hygiene items, paper towels, and Q-tips.
Food Waste: Your garbage disposal is helpful for grinding up very small and soft food items. However, starchy or heavy foods are not good for your plumbing. Avoid putting pasta, potatoes, coffee grounds or egg shells down your drain.
Grease: One of the biggest culprits of long-term clog issues comes from the accumulation of grease. Grease should never be put down the drain. As it hardens, it can cling to the insides of pipes and create a thick buildup that will require professional drain tools to remove.
Soap: Although soap is much less prone to accumulate on the walls of pipes than grease, it can still become a problem over the long-term. Since soap is essential for use with home plumbing, it's potential to accumulate on pipes is simply something to keep in mind if you are noticing your drains beginning to slow down.

Why Choose Our Drain Services
Our drain cleaning experts in Mission Viejo are trained professionals who can handle just about any clog or drain issue you may be facing. Whether you are a homeowner with backed-up drains or a business owner whose commercial property is experiencing drain problems, our team can address your problem quickly and effectively.
More reasons why Zoom Drain should be your first choice for drain services:
We have honest warranties
Our team is made up of extensively trained technicians
We show up with masterfully equipped service trucks
We offer Flat-Rate Pricing
We respect and protect your property and flooring
Ready to get started? Schedule a service online or get in touch with us at (949) 619-6769.