Drain & Sewer Cleaning in Anaheim and Orange County, CA
For Sewer Cleaning and Clogged Drains in Anaheim, Irvine, Santa Ana, and throughout Orange County
Our homes have dozens of drains that connect to our sewer lines. When you come across a clogged drain or sewage problem in your home, it's important to get it fixed quickly to prevent further plumbing system problems and even water damage in your home or business.
But who can you trust to be there in a hurry for drain cleaning and sewer services to be done correctly the first time? Zoom Drain of Orange County, of course!
Many of our local clients call on us for emergency plumbing services such as a leaky pipe or drain cleaning service. We also offer sewer services including sewer pump repair and sump pump repair in Orange County.
Call our Orange County plumbing company today at (949) 619-6769 Or schedule your plumbing services online.
Comprehensive Services for Your Property's Lines & Drains
To help you restore your property's comfort and your plumbing's reliability, our team can provide a wide range of drain and sewer services to your home or business, some of which include:
Preventive maintenance
Pump replacement
Emergency services
Call our drain plumbing company in irvine today at (949) 619-6769 to schedule your Orange County sewer inspection!
Drain Cleaning Orange County
Call us today for prompt and affordable plumbing services in your area.
Whether the drain is in your home or somewhere on your landscape, you can trust our drain plumbers in Irvine CA to clear away any clogs, clean away caked-on debris, and ensure that your drain is ready to flow again like new.
We have expertise in cleaning drains of all kinds, including french drains, utility drains, storm drains, and more!
For drain cleaning in Irvine and surrounding areas, call us at (949) 619-6769 or contact us online!
Signs You Should Request a Drain or Sewer Inspection
While a stopped drain or broken sewer line is an obvious sign that you should call the professionals at Zoom Drain of Orange County for help, there are often a handful of warning signs that homeowners often write off as inconveniences that should be instead taken seriously and inspected by a technician right away.
Common warning signs of drain or sewer problems developing include:
Sudden decline in flushing or draining power
Smell of sewage throughout the home
Unexplainable puddles of water
Noticeable changes in water pressure
If you notice any of the above problems or suspect that you have a clog or sewer line problem, don't hesitate to reach out. We'll send an experienced sewer plumber in Orange County to help.
We're always here to talk to you about the health of your system and work with you to restore the function of the two most important parts of your plumbing.
We know there are plenty of drain cleaning companies around, but our Irvine sewer and clogged drain services are trusted throughout Orange County for being the best of the best.
LOOKING FOR A RELIABLE PLUMBER IN IRVINE? CALL US AT (949) 619-6769 OR CONTACT US ONLINE!
Homeowners and businesses turn to us for their drain and sewer services because:
We work with professionally vetted, insured, and trained specialists
We back all our services with a workmanship and satisfaction guarantees
We deliver a comprehensive service rooted in our decades of experience
We routinely deliver on our promises and ensure exceptional customer service
Our services are cost-effective, convenient, and always delivered by courteous professionals that'll treat your home, business, drains, and sewer lines like their own. We get right to work so you experience as little downtime as possible, which is especially important if you have a business or home you're trying to run smoothly.
We also serve all of Orange County and the nearby areas, including:
Call (949) 619-6769 today to talk with Zoom Drain of Orange County about drain cleaning in orange county.
Trusted Technicians

Customer Satisfaction

Flat Rate Pricing

Super Service Trucks
Not Sure What You Need?
Check out some drain and sewer symptoms to find your answer.
Explore No
Contact Us
(949) 619-6769
Areas We Serve
aliso viejo
anaheim
atwood
brea
buena park
capistrano beach
corona del mar
costa mesa
cypress
dana point
east irvine
el toro
foothill ranch
fountain valley
fullerton
garden grove
huntington beach
irvine
la habra
ladera ranch
laguna beach
laguna hills
laguna niguel
laguna woods
lake forest
los alamitos
midway city
mission viejo
newport beach
newport coast
orange
placentia
point pleasant
rancho santa margarita
san clemente
san juan capistrano
santa ana
seal beach
silverado
stanton
sunset beach
surfside
trabuco canyon
tustin
villa park
westminster
yorba linda
90620
90621
90622
90624
90630
90631
90632
90633
90680
90720
90740
90742
90743
92602
92603
92604
92605
92606
92607
92609
92610
92612
92614
92615
92616
92617
92618
92619
92620
92623
92624
92625
92626
92627
92628
92629
92630
92637
92646
92647
92648
92649
92650
92651
92652
92653
92654
92655
92656
92657
92658
92659
92660
92661
92662
92663
92673
92674
92675
92676
92677
92678
92679
92683
92684
92685
92688
92690
92691
92692
92693
92694
92697
92698
92701
92702
92703
92704
92705
92706
92707
92708
92711
92712
92728
92735
92780
92781
92782
92799
92801
92802
92803
92804
92805
92806
92807
92808
92809
92811
92812
92814
92815
92816
92817
92821
92822
92823
92825
92831
92832
92833
92834
92835
92836
92837
92838
92840
92841
92842
92843
92844
92845
92846
92850
92856
92857
92859
92861
92862
92863
92864
92865
92866
92867
92868
92869
92870
92871
92885
92886
92887
92899
Schedule Service
"I am incredibly happy with the service"

"I highly recommend Zoom Drain."

"Thank you for relieving so much stress!"

"I cannot rave enough about the experience we had with Zoom Drain."
Read More Reviews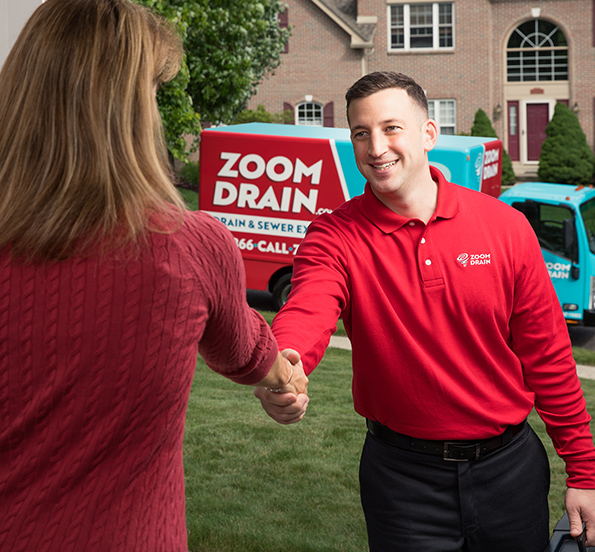 Drain Services for Homes & Businesses
You know that Zoom Drain of Orange County is the trusted name among homeowners. Did you also know we offer commercial sewer and drain cleaning services, too? From restauranteurs to property managers, business owners of all sorts call on us to be there in a jiffy when they need a commercial drain cleaned, inspected, or fixed. It is just another way we go above and beyond for you!
Frequently Asked Questions about our Sewer & Drain Services
Are you available to provide emergency services?
Yes, we are available 24/7 for emergency drain services that just can't wait until regular business hours.
Do you offer online scheduling?
Can you perform sewer inspections?
Absolutely! Our drain and sewer specialists use high-definition video equipment designed to inspect drains and sewers and help us pinpoint the cause and location of any issues.
Call (949) 619-6769 anytime for 24/7 emergency drain repair or, for less urgent matters, reach out online!