Sarasota Sewer and Drain Services
Offering Drain Repair, Maintenance, Video Inspections, and More Throughout Sarasota, FL
Zoom Drain of Sarasota is your trusted drain and sewer service provider. Whether you're a homeowner or business owner, when plumbing issues arise, they can disrupt your daily routine and business operations. We offer a broad range of drain services services to keep your systems running smoothly.
Our team specializes in both residential and commercial drain services in Sarasota. For homeowners, we provide drain cleaning, inspections, repairs, and preventative maintenance. Our Sarasota team of experts will ensure your home's drains and sewer main line are functioning at their best, reducing the risk of unexpected issues and costly repairs.
Commercial Drain Services in Sarasota, FL
For our commercial drain services, we offer tailored solutions to meet the unique needs of your business. From regular maintenance to emergency repairs, our professionals have the knowledge and tools to handle any situation. We understand that downtime is not an option for your business, so we strive to deliver fast, efficient service every time.
Trusted Technicians

Customer Satisfaction

Flat Rate Pricing

Super Service Trucks

Not Sure What You Need?
Check out some drain and sewer symptoms to find your answer.
Explore Now
Contact Us
(941) 740-8246
Areas We Serve
anna maria
bradenton
bradenton beach
cortez
ellenton
englewood
longboat key
nokomis
north port
osprey
palmetto
placida
port charlotte
punta gorda
rotonda west
ruskin
sarasota
terra ceia
venice
33570
33946
33947
33948
33950
33952
33953
33954
33955
33980
33981
33983
34201
34203
34205
34207
34208
34209
34210
34215
34216
34217
34221
34222
34223
34224
34228
34229
34230
34231
34232
34233
34234
34235
34236
34237
34238
34239
34242
34243
34249
34250
34275
34285
34286
34287
34288
34289
34291
34292
34293
Schedule Service
"Juan Carlos from Zoom Drain was phenomenal. He evaluated the problem, gave me a couple of options for remediation and the pricing up front. He fixed the problem as discussed. He was very professional and a pleasure to work with. I highly recommend him and his services."

"This is the second time I've called Zoom to clean out my storm and sewer drains. Steve Martino is always on time, polite, knowledgable and just pleasant to deal with. Wouldn't choose anyone else for this service."

"Zoom Drain cleared our courtyard drain this morning. They were on time and completed the job quickly. Also had foot covers to protect the wood floor and treats for the dogs!"
Read More Reviews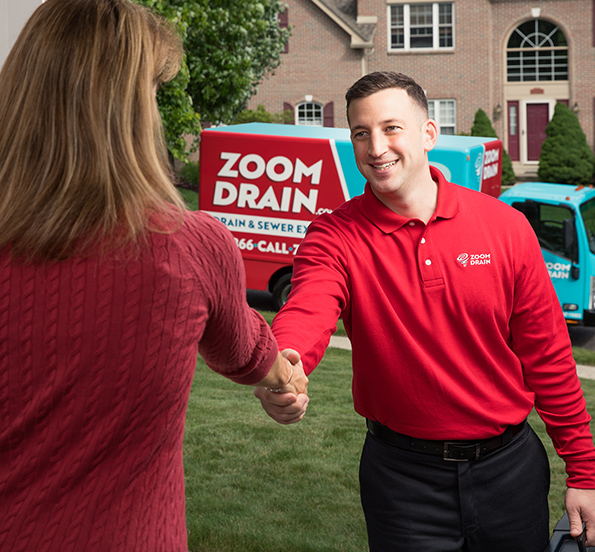 Trusted Drain and Sewer Specialists in Sarasota, FL
What truly sets Zoom Drain of Sarasota apart is our unwavering commitment to customer satisfaction. Excellent service extends beyond just solving the problem at hand. It's about providing clear communication, reliable solutions, and a stress-free experience from start to finish.
Our team specializes in drain and sewer services, so we are experts in our field. When you choose us, you choose a team that cares about your comfort and peace of mind.
Are you tired of dealing with recurring drain issues and looking for a long-term solution? We're prepared to help. Remember, when it comes to your drains, don't just settle. Zoom into action with Zoom Drain of Sarasota.
Contact us online or call (941) 740-8246 today and let our team of professionals provide the top-notch service you deserve.