St. Louis Drain Cleaning and Repair
Offering Sewer Line Repair, Drain Inspections, and More
Whether you're a homeowner needing help with a clogged kitchen sink or a business owner dealing with sewer line issues, Zoom Drain of St. Louis is here to serve you. We have a wide range of services tailored to meet the unique needs of both residential and commercial clients. We are your local drain and sewer specialists, ready to assist you at a moment's notice!
When it comes to clogged drains or slow showers, our team of professionals is ready to help. Our drain cleaning services are designed to address your issues quickly, ensuring your home or business operates smoothly. We take pride in handling all types of problems and helping you improve the longevity of your drains.
Expert Sewer Line Repair and Replacement
Sewer issues can disrupt your everyday life and cause significant damage if left unattended. At Zoom Drain of St. Louis, we offer comprehensive sewer line repair and replacement services in St. Louis.
Our technicians use approved products and techniques to ensure the job is done right the first time. Whether it's a minor repair or a major replacement, we are committed to delivering high-quality sewer services.
Trusted Technicians

Customer Satisfaction

Flat Rate Pricing

Super Service Trucks

Not Sure What You Need?
Check out some drain and sewer symptoms to find your answer.
Explore Now
Contact Us
(636) 242-8213
Areas We Serve
arnold
ballwin
barnhart
cedar hill
chesterfield
eureka
fenton
glencoe
grover
high ridge
hillsboro
house springs
imperial
maryland heights
pacific
pevely
saint charles
saint louis
valley park
63005
63010
63011
63012
63016
63017
63021
63025
63026
63038
63040
63043
63049
63050
63051
63052
63069
63070
63088
63104
63109
63111
63116
63118
63119
63122
63123
63124
63125
63126
63127
63128
63129
63131
63139
63141
63144
63146
63304
Schedule Service
"Juan Carlos from Zoom Drain was phenomenal. He evaluated the problem, gave me a couple of options for remediation and the pricing up front. He fixed the problem as discussed. He was very professional and a pleasure to work with. I highly recommend him and his services."

"This is the second time I've called Zoom to clean out my storm and sewer drains. Steve Martino is always on time, polite, knowledgable and just pleasant to deal with. Wouldn't choose anyone else for this service."

"Zoom Drain cleared our courtyard drain this morning. They were on time and completed the job quickly. Also had foot covers to protect the wood floor and treats for the dogs!"
Read More Reviews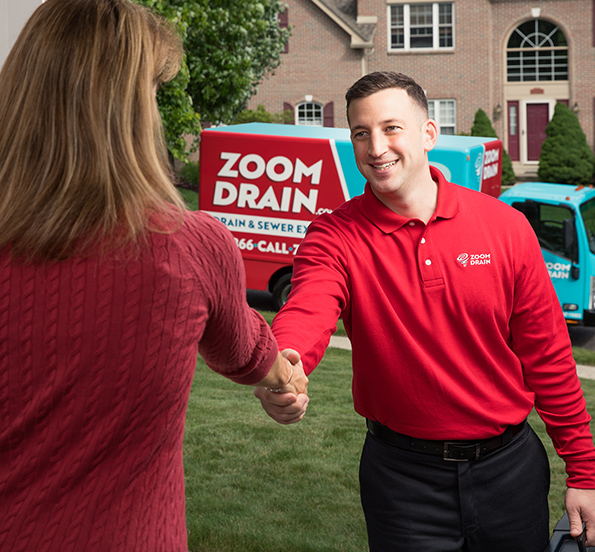 Why Choose Zoom Drain of St. Louis?
Choosing our team means entrusting your drain and sewer issues to a group of specialists with a laser focus on these areas. We're not just general plumbers - we are experts who specialize in drain and sewer systems, offering a wealth of knowledge and expertise that ensures your problem gets the precise solution it requires.
We understand that dealing with drain and sewer issues can be stressful, so we go above and beyond to make the process as smooth and hassle-free as possible for our clients. From our prompt response times to our meticulous clean-up after the job, every aspect of our service is designed with your satisfaction in mind.
Schedule service online or call (636) 242-8213 today to learn more about our drain cleaning or sewer line repair service in ST. Louis!