Sewer & Drain Services in Austin
Austin's Go-To Team for Reliable Drain Cleaning
Let's get rid of that clog once and for all, shall we? Zoom Drain of Austin has the tools and experience to identify the cause of your plumbing troubles and provide an effective fix. Our drain specialists provide homeowners and businesses throughout Austin with cutting-edge solutions such as ZOOM JETTING® to blast away stubborn obstructions.
Give us a call today at (737) 234-9946 for fast and effective sewer and drain care.
Zoom Drain of Austin delivers a range of services for your residential or commercial property, including:
Drain and sewer inspection
Drain cleaning
Drain repairs
Pump replacement
Preventive maintenance
We also provide emergency services because we know some drain problems can't wait.
Serving Austin, Contact us today!
Trusted Technicians

Customer Satisfaction

Flat Rate Pricing

Super Service Trucks

Not Sure What You Need?
Check out some drain and sewer symptoms to find your answer.
Explore Now
Contact Us
(737) 234-9946
Areas We Serve
anderson mill
avery
barton creek
barton creek west
bear creek
bee cave
brentwood
brushy creek
cedar park
cherrywood
circle c ranch
crestview
downtown austin
east austin
georgetown
grandview hills
great hills
highland
hyde park
jollyville
lago vista
lakeway
leander
liberty hill
north austin
northwest hills
northwood
oak hill
pflugerville
river place
round rock
south congress
steiner ranch
sun city
sunset valley
tarrytown
teravista
ut campus
wells branch
west austin
west campus
west oak hill
westlake
windsor hills
78613
78626
78628
78641
78642
78645
78660
78664
78665
78681
78701
78702
78703
78704
78705
78712
78717
78722
78726
78727
78728
78729
78730
78731
78732
78733
78734
78735
78736
78737
78738
78739
78745
78746
78748
78749
78750
78751
78752
78753
78756
78757
78758
78759
Schedule Service
"Juan Carlos from Zoom Drain was phenomenal. He evaluated the problem, gave me a couple of options for remediation and the pricing up front. He fixed the problem as discussed. He was very professional and a pleasure to work with. I highly recommend him and his services."

"This is the second time I've called Zoom to clean out my storm and sewer drains. Steve Martino is always on time, polite, knowledgable and just pleasant to deal with. Wouldn't choose anyone else for this service."

"Zoom Drain cleared our courtyard drain this morning. They were on time and completed the job quickly. Also had foot covers to protect the wood floor and treats for the dogs!"
Read More Reviews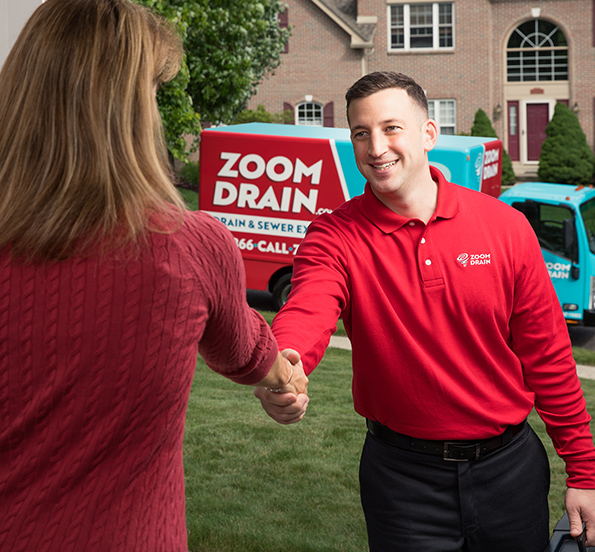 Why Zoom Drain of Austin?
There's a reason people throughout Austin turn to Zoom Drain: We're are exclusively devoted to fixing sewers and drains. That makes us a different breed of plumber. Because we're specialists, we can resolve your drain problems faster with industry-leading equipment and expert knowledge.
At Zoom Drain of Austin, we offer:
Flexible and convenient scheduling options
Free estimates and honest pricing
Long-lasting repairs
Comprehensive sewer and drain services
We proud to be locally owned and operated and backed by the nationwide leader in drain services: Zoom Drain.
Get your drains flowing today! Call us at (737) 234-9946 to schedule your service.