Sewer and Drain Cleaning Experts in Boise
Zoom Drain of Boise is the premier plumbing service provider in the greater Boise area, providing homeowners and businesses with superior drain and sewer services. Our team of experienced professionals offers various solutions to keep your drains and sewers running smoothly.
Our residential and commercial services include, but are not limited to:
Drain inspection and cleaning
Preventative maintenance
Drain and sewer repairs
Landscape drains
Emergency plumbing services
We understand that clogged drains and sewer lines can happen at any time. Our goal is to provide quick and effective solutions that will restore your property's comfort and plumbing reliability.
Serving Boise, Contact us today!
Trusted Technicians

Customer Satisfaction

Flat Rate Pricing

Super Service Trucks

Not Sure What You Need?
Check out some drain and sewer symptoms to find your answer.
Explore Now
Contact Us
(208) 494-9454
Areas We Serve
boise
caldwell
deer flat
eagle
garden city
huston
kuna
lake lowell
meridian
middleton
nampa
north meridian
notus
south boise
star
weitz
west bench
83605
83607
83616
83630
83634
83642
83644
83646
83651
83656
83669
83686
83687
83702
83703
83704
83705
83706
83708
83709
83712
83713
83714
83716
83720
Schedule Service
"Juan Carlos from Zoom Drain was phenomenal. He evaluated the problem, gave me a couple of options for remediation and the pricing up front. He fixed the problem as discussed. He was very professional and a pleasure to work with. I highly recommend him and his services."

"This is the second time I've called Zoom to clean out my storm and sewer drains. Steve Martino is always on time, polite, knowledgable and just pleasant to deal with. Wouldn't choose anyone else for this service."

"Zoom Drain cleared our courtyard drain this morning. They were on time and completed the job quickly. Also had foot covers to protect the wood floor and treats for the dogs!"
Read More Reviews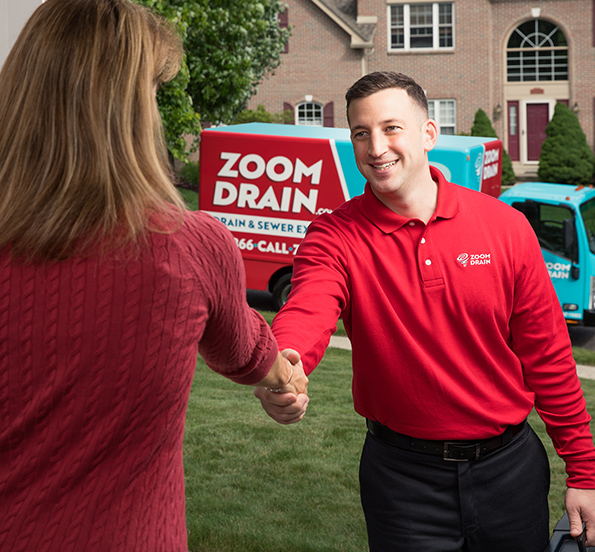 Quality Repairs Backed by Exceptional Customer Service
At Zoom Drain of Boise, we're dedicated to offering excellent customer service from start to finish. From small residential plumbing repairs to larger commercial jobs – no job is too big or too small for us! When working with us, you can expect an upfront estimate before any work begins along with honest communication throughout the entire process. We also strive to keep our prices competitive while delivering the best results possible.
Don't let a ruptured pipe, faulty pump or clogged drain slow down your life – contact Zoom Drain of Boise today for all your drain cleaning and repair needs! With over 10 years of experience serving clients in Meridian, Eagle and the surrounding areas, you can trust that we have the knowledge and equipment necessary to get your home's or business' pipes back up and running in no time.