Drain Service & Sewage Cleanup in Wilmington
We Inspect, Clean, & Repair Drains throughout Delaware
Your plumbing system is only as good as your drain and sewer lines. If things aren't flowing the way they should, your property and system are subject to damage and present significant health and safety concerns.
Many of our local clients call on us for emergency drain plumbing services such as a leaky pipe or drain cleaning service. We also offer sewer services including sewer pump repair and sump pump repair in Delaware.
Luckily for you, Zoom Drain of Delaware is here to help make sure it never gets to that point.
Call our Wilmington drain cleaning company today at (302) 205-0932. Or schedule your clogged drain services online.
The Drain Cleaning and Sewer Services We Offer
From clogged drains to sewer cleanup, we've got you covered. And we can service both residential and commercial properties.
Pump replacement
When you schedule a pump replacement or sump pump installation near Delaware, we will make sure your new pump is sized to handle the correct amount of water needed.
Our other residential services include:
Drain repairs
Septic services
On the commercial side, we offer the above services as well as:
Grease trap services
Maintenance programs
Pumping services
Want to save Money on your next Drain Service or sewage Cleanup in Wilmington, DE? Check out our special offers to see the coupons we have available.
Why Call Zoom Drain of Delaware?

We're Your Drain and Sewer Experts!
Why call us for your drain or septic problems? Well - we specialize in drain cleaning and septic services. In other words, we aren't a "jack of all trades" but we sure are your local experts in drains and sewers.
We can quickly and effectively fix your drain and sewer issues in ways others can't.
You can count on us to solve your drain or sewer problems without any issue. And for your peace of mind, we do warranty our services.
We Offer Trusted and Reliable Solutions
Whatever the issue is, you can expect our local drain and sewer specialists to quickly locate the cause of your trouble and set you up with a reliable solution. We pride ourselves for providing high-quality drain service and sewage cleanup in Wilmington and the surrounding areas.
With Us, You Don't Need to Worry
Tired of worrying about how to save your plumbing system, sewer lines, and drains on your own? Rely on a professional and experienced team for help instead!
We have the advanced tools, experience, and extensive training needed to deliver a long-lasting solution every time. Start with a drain inspection if you are worried about the state of your pipes.
Need a sewer or drain inspection in Wilmington for your residential or commercial property? Call our team at (302) 205-0932 to get started!
Trusted Technicians

Customer Satisfaction

Flat Rate Pricing

Super Service Trucks

Not Sure What You Need?
Check out some drain and sewer symptoms to find your answer.
Explore Now
Contact Us
(302) 205-0932
Areas We Serve
bear
delaware city
hockessin
new castle
newark
wilmington
19701
19702
19706
19707
19711
19713
19716
19717
19720
19801
19802
19804
19805
19806
19807
19808
19809
Schedule Service
"Juan Carlos from Zoom Drain was phenomenal. He evaluated the problem, gave me a couple of options for remediation and the pricing up front. He fixed the problem as discussed. He was very professional and a pleasure to work with. I highly recommend him and his services."

"This is the second time I've called Zoom to clean out my storm and sewer drains. Steve Martino is always on time, polite, knowledgable and just pleasant to deal with. Wouldn't choose anyone else for this service."

"Zoom Drain cleared our courtyard drain this morning. They were on time and completed the job quickly. Also had foot covers to protect the wood floor and treats for the dogs!"
Read More Reviews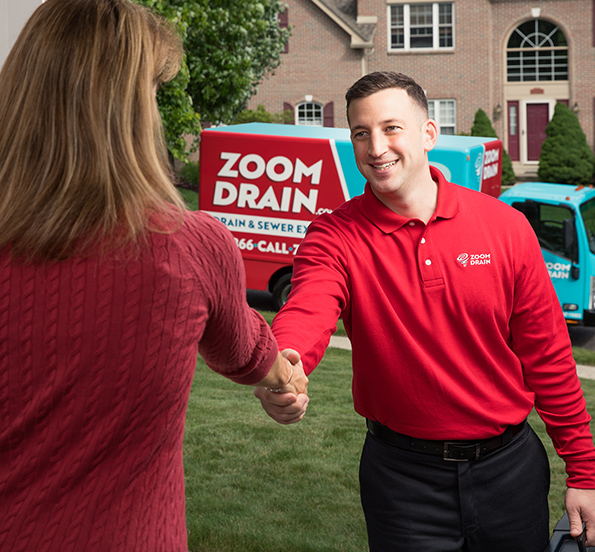 Choose Our Trusted Sewer & Drain Technicians
Sewer and drains are all we do – and we do it flawlessly. Whether your home or business needs drain repair, sewer cleaning, or line replacement, we'll work quickly to help you regain control of your system. Give our Wilmington drain technicians a call at the first sign of sewage or drain trouble. This may include things such as frequent clogging, foul smells, or unexplained puddles.
Need help clearing your drains? Call (302) 205-0932 today!