Fort Lauderdale Sewer & Drain Services
Professional Inspection, Cleaning, & Repair for Your Miami Drains
Whether you've been dealing with a slow drain for months or are unsure what's behind your recent sewer issues, don't wait any longer – get in touch with the professionals at Zoom Drain of Fort Lauderdale today!
We're not just another plumbing company in Miami. We're a team of experts specializing exclusively in drain and sewer cleaning, inspection, and repair services throughout Fort Lauderdale and the nearby areas. We understand that drain issues don't always happen during the most convenient times, which is why we're here 24/7 for you, so you can get the help you need whenever you may need it most.
Turn to Our Team for All of Your Fort Lauderdale Drain Service Needs:
Drain Inspection
Drain Repairs
Pump Replacement
Drain Care Products
Grease Trap Services
Maintenance Programs
From hunting down the cause of your bathroom's clogged drains to giving your commercial kitchen the grease trap maintenance it needs, Zoom Drain of Fort Lauderdale has you covered. Our licensed and insured technicians can quickly diagnose your issue and get right to work finding the most effective solution that fits within your budget and schedule!
Give your drains the care they deserve – book your drain service online!
Trusted Technicians

Customer Satisfaction

Flat Rate Pricing

Super Service Trucks

Not Sure What You Need?
Check out some drain and sewer symptoms to find your answer.
Explore Now
Contact Us
(954) 900-6182
Areas We Serve
aventura beach
bal harbor
cooper city
dania beach
davie central south
davie east
east hollywood
fort lauderdale
ftl airport
ftl hard rock stadium
ftl las olas blvd
ftl lauderdale harbor
ftl nw
ftl oakland park north
ftl oakland park south
ftl sunrise blvd
ftl sw
hollywood
hollywood beach south
hollywood central west
lauderhill south
miami gardens east
miramar central east
miramar east
n miami golden glades
nmb ives estates
north miami beach south
north miami east
north miami west
north miami westview
pembroke park
plantation
plantation east
plantation north
plantation west
sunny isles beach
west hollywood
33004
33009
33019
33020
33021
33022
33023
33024
33025
33026
33056
33154
33160
33161
33162
33167
33168
33169
33179
33180
33181
33301
33304
33305
33306
33310
33311
33312
33313
33314
33315
33316
33317
33322
33324
33328
33388
33394
Schedule Service
"Juan Carlos from Zoom Drain was phenomenal. He evaluated the problem, gave me a couple of options for remediation and the pricing up front. He fixed the problem as discussed. He was very professional and a pleasure to work with. I highly recommend him and his services."

"This is the second time I've called Zoom to clean out my storm and sewer drains. Steve Martino is always on time, polite, knowledgable and just pleasant to deal with. Wouldn't choose anyone else for this service."

"Zoom Drain cleared our courtyard drain this morning. They were on time and completed the job quickly. Also had foot covers to protect the wood floor and treats for the dogs!"
Read More Reviews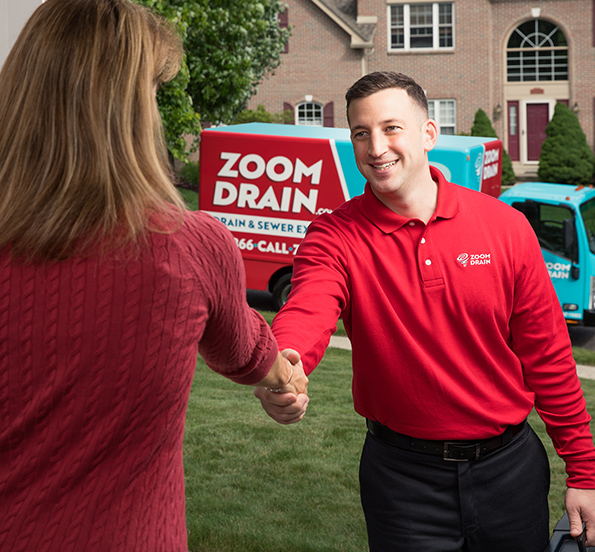 What Makes Us Your Local Sewer & Drain Experts?
Choosing the right sewer and drain company can be overwhelming, but if you're in the Miami or Fort Lauderdale area, Zoom Drain should be your go-to choice. And it's easy to see why:
We specialize in sewer and drain care
We only use high-quality products and tools
We treat your space with respect and care
We always ensure fast and focused service
Drain issues can mean a lot of stress and frustration, but you can rely on us to make the process as smooth and hassle-free as possible. With our team in your corner, you can feel confident that we'll take care of your sewer and drain needs quickly, professionally, and with respect for your home or business every step of the way!
Call us at (954) 900-6182 or contact us online to learn more about our drain and sewer services in Fort Lauderdale!