Grease Trap Cleaning in Norristown
Quality Grease Trap Services for Restaurants & Commercial Kitchens in Montgomery County
How often do you schedule grease interceptor cleaning for your restaurant? Commercial kitchens need to keep up with local regulations and protect their sewer pipes. To do this, you need professional grease trap cleaning near you. Protect the integrity of your sewer pipes and city sewer systems.
Need to schedule regular maintenance for your commercial kitchen grease system? Zoom Drain of Montgomery County can help! We offer expert grease trap cleaning in Norristown and throughout Montgomery County. A full or overflowing grease trap can cause major problems for your business. Prevent everything from bad odors to major health and safety violations. Call our team today to schedule your next grease trap service!
Schedule grease trap cleaning online or call us at (215) 664-6795 to learn more!
Why Trust Zoom Drain of Montgomery County for Grease Trap Services?
Did you know we specialize in drains, sewers, and grease traps? Throughout the years we've been in business, we've probably cleaned more grease traps than the typical plumber.
From advanced technology to tried-and-true methods - - you can count on us for and quick grease trap cleaning.
Why choose us to clean your grease trap? A few reasons include:
24/7 Availability with No Overtime Charges
Night, Weekend, and Holiday Availability
Our 30-Day Satisfaction Guarantee
When it comes to grease trap services, look no further than Zoom Drain of Montgomery County!
Searching for same-day or next-day grease trap cleaning in Norristown? Schedule your service online or by calling us at (215) 664-6795 today.
We Offer Grease Trap Services for All Types of Businesses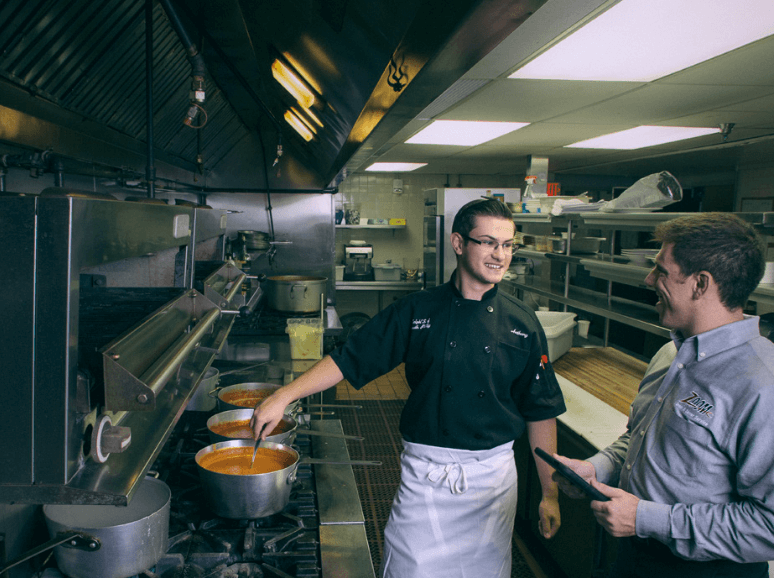 Whether you own a restaurant or run a commercial kitchen, our experienced drain technicians can help you maintain your system.
We offer grease trap cleaning services in Montgomery County and throughout Southeastern Pennsylvania.
We perform grease trap cleaning services for a variety of properties, such as:
Restaurants
Kitchens
Cafeterias
Bars
Need 24/7 restaurant grease trap cleaning near you? We can help - schedule your appointment online or dial (215) 664-6795 today.