Drain and Sewer Cleaning in Spring
Same-Day & Next-Day Drain Cleaning Service
A clogged drain or broken sewer line is an unpleasant thing to deal with. It can cause flooding, foul odors, and other issues that can put a serious damper on your day. With services from Zoom Drain of Houston Texas North, you can rest assured that your drain and sewer issues will be resolved quickly by our expert technicians.
In addition to being equipped with the best tools in the industry, our technicians rely on state-of-the-art technology to provide reliable results quickly and safely. With cameras inserted into your pipes, we can evaluate line blockages, diagnose issues, and pinpoint the exact location of any damage or obstruction in minutes!
Need sewer repair or drain cleaning in Spring, TX? Call us at (936) 284-4822 or book your service online. We offer same-day, next-day service!
Trusted Technicians

Customer Satisfaction

Flat Rate Pricing

Super Service Trucks

Not Sure What You Need?
Check out some drain and sewer symptoms to find your answer.
Explore Now
Contact Us
(936) 284-4822
Areas We Serve
conroe
houston
humble
kingwood
new caney
porter
splendora
spring
tomball
77073
77301
77302
77303
77304
77305
77306
77338
77339
77346
77347
77357
77365
77372
77373
77375
77377
77379
77380
77381
77382
77383
77384
77385
77386
77387
77388
77389
77391
77393
77396
Schedule Service
"Juan Carlos from Zoom Drain was phenomenal. He evaluated the problem, gave me a couple of options for remediation and the pricing up front. He fixed the problem as discussed. He was very professional and a pleasure to work with. I highly recommend him and his services."

"This is the second time I've called Zoom to clean out my storm and sewer drains. Steve Martino is always on time, polite, knowledgable and just pleasant to deal with. Wouldn't choose anyone else for this service."

"Zoom Drain cleared our courtyard drain this morning. They were on time and completed the job quickly. Also had foot covers to protect the wood floor and treats for the dogs!"
Read More Reviews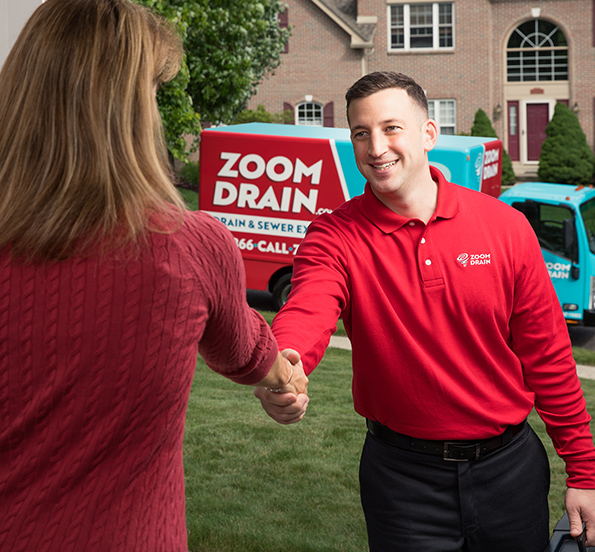 We Specialize in Drain and Sewer Services
We're proud to be your local team of drain and sewer specialists in the Spring area. Our technicians are experts when it comes to drain cleaning and sewer repair, and are capable of providing you with quality, reliable service.
Our services include (but are not limited to):
Drain inspection, cleaning, and repair
Sewer inspection, cleaning, and repair
Pump replacements
Commercial grease trap services
Septic tank services
If needed, we're also fully capable of repairing and replacing any cracked or broken pipes that may be causing problems with your system. Don't let faulty sewers and drains disrupt your daily routine – contact Zoom Drain of Houston Texas North today!
call (936) 284-4822 today to learn more about our Spring, TX drain cleaning and sewer repair services. Or book your service online.