Drain & Sewer Services in West Bridgewater, MA
South Shore Drain Cleaning, Sewer Repair, & More for Your Home or Business
Are you looking for reliable drain and sewer services in West Bridgewater, MA? You're in the right place! At Zoom Drain South Shore, we specialize in drain cleaning, sewer repair, and more. Our experienced sewer and drain technicians are available 24/7 to provide fast service whenever you may need it most!
Our team has the knowledge and experience necessary to provide a variety of services, including:
Drain Cleaning
Drain Repair
Pump Replacement
Drain Care Products
Septic Services
Drain Maintenance
Facing a frequently clogged drain or major sewer line issue? Trust our skilled technicians, equipped with advanced technology and years of experience, to resolve it efficiently and accurately the first time. Count on us for swift, reliable solutions, even if you're unsure of what may be causing your issues in the first place.
Need drain cleaning or repair in West Bridgewater? Book your appointment with Zoom Drain South Shore today!
Trusted Technicians

Customer Satisfaction

Flat Rate Pricing

Super Service Trucks

Not Sure What You Need?
Check out some drain and sewer symptoms to find your answer.
Explore Now
Contact Us
(508) 859-4370
Areas We Serve
avon
braintree
brockton
canton
dedham
dover
holbrook
milton
natick
needham
needham heights
north easton
norwood
quincy
randolph
south easton
south weymouth
stoughton
wellesley
wellesley hills
westwood
weymouth
01760
02021
02026
02030
02062
02072
02090
02169
02170
02171
02184
02186
02188
02190
02301
02302
02322
02343
02356
02357
02368
02375
02481
02482
02492
02494
Schedule Service
"Juan Carlos from Zoom Drain was phenomenal. He evaluated the problem, gave me a couple of options for remediation and the pricing up front. He fixed the problem as discussed. He was very professional and a pleasure to work with. I highly recommend him and his services."

"This is the second time I've called Zoom to clean out my storm and sewer drains. Steve Martino is always on time, polite, knowledgable and just pleasant to deal with. Wouldn't choose anyone else for this service."

"Zoom Drain cleared our courtyard drain this morning. They were on time and completed the job quickly. Also had foot covers to protect the wood floor and treats for the dogs!"
Read More Reviews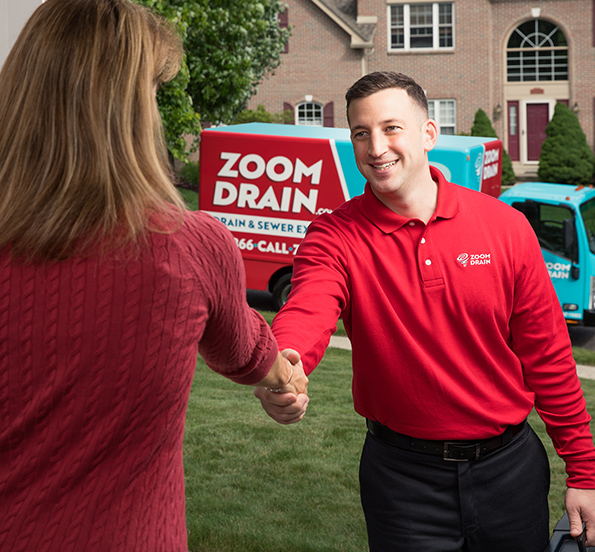 West Bridgewater Drain Services Backed by a National Brand
Proudly serving West Bridgewater, MA, and neighboring areas, we're a locally-owned drain cleaning business supported by a renowned national brand with 25+ years of experience. As a member of the Zoom Drain family, our team utilizes nationally trusted methods and products to ensure you receive the best service possible in the South Shore area.
You can also expect the following from our local drain company:
Comprehensive solutions for residential and commercial drains
Competitive pricing on services with upfront, clear quotes
24/7 availability for drain and sewer emergencies
Peace of mind knowing your drains are expertly serviced
With everything we offer, there's no reason to wait - book an appointment with the drain and sewer specialists of Zoom Drain South Shore today!
Call today at (508) 859-4370 or contact us onlinefor drain and sewer services in West Bridgewater, MA!