Birmingham Drain & Sewer Services
Fast & Focused Solutions
When you need fast and focused drain and sewer services, count on Zoom Drain of Birmingham for exceptional support. We're not your typical plumbers assisting home and business owners in and around Birmingham. Drain and sewer issues are all we do—truly. We're experts in all things drain repair, sewer maintenance, and more!
With our help, you get the following:
Reliable service
Highly trained technicians
Cost-effective options
Long-lasting drains
Convenient appointments
As a locally owned and operated location backed by a brand with over 20 years of expertise, you can rest assured that your drains are in the most capable hands possible.
We know you don't have time to wait for qualified technicians to assist you, and you won't have to! Our Birmingham professionals are dedicated to your satisfaction and are available day and night to solve the most complex plumbing problems you can imagine. Just call (205) 793-6070, and we'll be there for you 24/7!
Trusted Technicians

Customer Satisfaction

Flat Rate Pricing

Super Service Trucks

Not Sure What You Need?
Check out some drain and sewer symptoms to find your answer.
Explore Now
Contact Us
(205) 793-6070
Areas We Serve
alabaster
birmingham
docena
fairfield
fultondale
leeds
pelham
pinson
trussville
35007
35060
35064
35068
35094
35124
35126
35173
35203
35204
35205
35206
35207
35208
35209
35210
35211
35212
35213
35214
35215
35216
35217
35218
35221
35222
35223
35224
35226
35228
35229
35233
35234
35235
35242
35243
35244
Schedule Service
"Juan Carlos from Zoom Drain was phenomenal. He evaluated the problem, gave me a couple of options for remediation and the pricing up front. He fixed the problem as discussed. He was very professional and a pleasure to work with. I highly recommend him and his services."

"This is the second time I've called Zoom to clean out my storm and sewer drains. Steve Martino is always on time, polite, knowledgable and just pleasant to deal with. Wouldn't choose anyone else for this service."

"Zoom Drain cleared our courtyard drain this morning. They were on time and completed the job quickly. Also had foot covers to protect the wood floor and treats for the dogs!"
Read More Reviews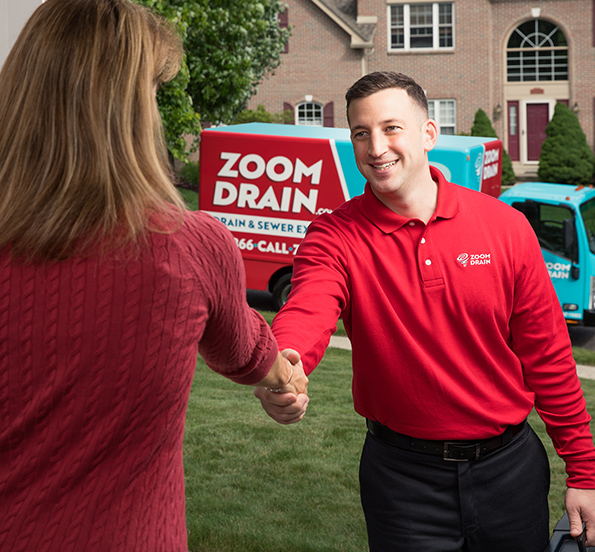 State-of-the-Art Equipment & Proven Products for Lasting Results
Repairing sewers and drains require an arsenal of high-tech equipment and proven products that resolve the issue and don't harm the environment. We use proprietary products that are both eco-friendly and powerful.
You gain access to the following drain cleaning solutions that:
Eliminate invasive tree roots in pipes
Dissolve and remove stubborn clogs
Blast high-pressure water through drains
Are environmentally safe
While we care about keeping your drains healthy, we always want to protect the environment and natural resources for future generations. We're the local team you can rely on for customized support, various cost-saving options, and comprehensive products that make your plumbing more efficient.
Call (205) 793-6070 for affordable and effective sewer and drain services today!