World's Oldest Flushable Toilet: Scientists Find 2,400-Year-Old Relic
Posted By:
Ed Miller
Not many changes have really been made to the toilet over the last century, however it has certainly changed a lot over the last 2,000 years or so. Recently, archaeologists in China's centrally located city of Xi'an discovered broken parts of what they believe is the world's oldest flushing toilet while digging in ancient palace ruins, which date back almost 2,400 years.
According to China Daily, scientists believe the ancient toilet was a luxury and only used by high-status officials during China's Warring States Period, which dates back between 475 B.C. and 221 B.C. It was most likely used by the first emperor of the Han Dynasty and although the outdoor commode didn't flush automatically, servants poured water into the bowl after each use. With the pipe leading to an outdoor pit, that water would send the majority of waste to the pit.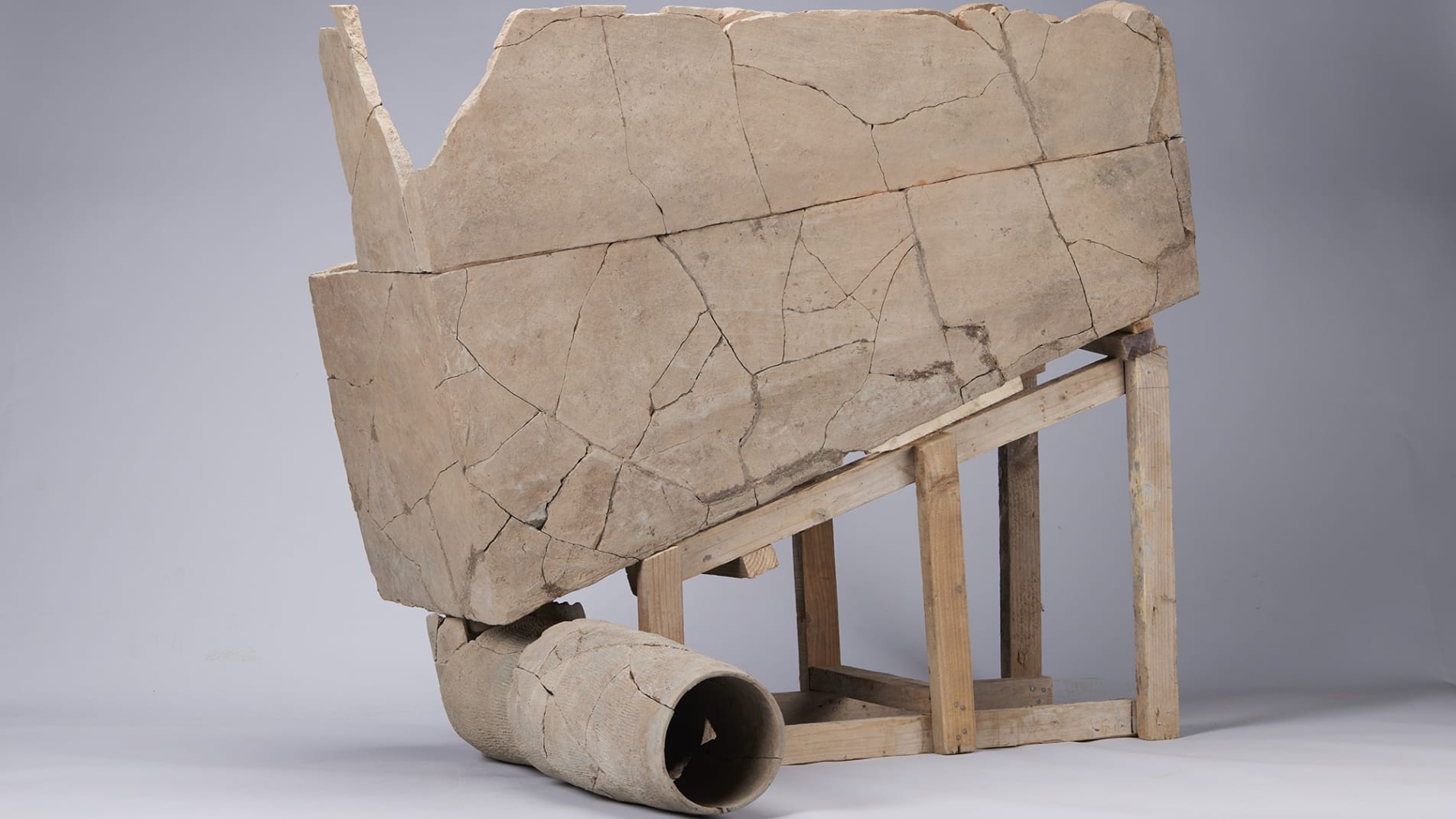 "It is the first and only flush toilet to ever be unearthed in China," Liu Rui, a researcher at the Institute of Archaeology at the Chinese Academy of Social Sciences, told the publication after the recent discovery. "Everybody at the site was surprised, and then we all burst into laughter."
Not only is this lavatory the first flush toilet unearthed in China, it's also the only one of its kind. Unfortunately, the upper portion of the toilet wasn't found by archeologists, so they're unable to confirm whether this ancient civilization sat on it or squatted over when doing their business. We also can't help but wonder what exactly they might have used to wipe when they were finished.
This incredible find far exceeds the oldest previously known flushing toilet, which scientists believe was actually invented for Queen Elizabeth I back in the 16th century. The ruins in Xi'an, where the toilet was found, were discovered in the 1980s and it continues to be combed through in an extensive effort to better understand how ancient Chinese dynasties lived and how their cities were constructed. Now, the scientists will begin the process of analyzing soil in the area, grabbing samples in the hopes of better understanding the diet of this particular civilization.
It's important to understand how drainage systems used to work so that we can continue moving forward. While it provides a better glimpse into how an ancient civilization lived, it also leaves us with a variety of questions, the biggest of which is what the technology was if they encountered an issue such as build up or a clog? Whatever it was, we can only imagine it wasn't very pretty.
Is your toilet acting like it's 2,400 years old? Don't put off those problems any longer, because they could turn into messy emergencies! Give Zoom Drain a call or schedule an appointment online today and we'll come out quickly in our fully-stocked service trucks and make sure your drain lines are flowing their best, with no extra charges for night, weekend or holiday service.
Categories: