Sewer & Drain Specialists in Doylestown
Courteous, Professional Drain Experts Serving Bucks County
Whether you woke up to a clogged drain or noticed a foul odor being emitted from your sewer lines, be sure to turn to the professionals at ZOOM DRAIN® for help. No matter the issue you are experiencing, turn to Zoom Drain of Bucks County for reliable and high-quality sewer and drain services. Whether you own a home or business in Doylestown, our professional technicians have the experience and knowledge to get your system working like new again. From drain cleanings to sewer line repairs, we can do it all.
There are many reasons why residents of Doylestown and beyond continue to rely on our locally owned and operated team for drain and sewer cleaning and repair services. Since we specialize in sewers and drains, our team is able to quickly inspect your system and locate the issue. Quickly identifying the issue allows us to offer a solution quicker than most competitors, allowing you to get back to your normal daily operations in no time at all. We provide drain inspections, cleaning services, and repairs in the Doylestown area that are convenient and reliable.
Need plumbing repair in bucks county? Experience the ZOOM difference today by giving us a call at (215) 515-7907 or schedule service now.
Trusted Technicians

Customer Satisfaction

Flat Rate Pricing

Super Service Trucks

Not Sure What You Need?
Check out some drain and sewer symptoms to find your answer.
Explore Now
Contact Us
(215) 515-7907
Areas We Serve
bedminster
bensalem
blooming glen
bristol
buckingham
carversville
chalfont
croydon
danboro
doylestown
dublin
durham
erwinna
fairless hills
feasterville trevose
ferndale
forest grove
fountainville
furlong
hilltown
holicong
jamison
kintnersville
lahaska
langhorne
levittown
line lexington
lumberville
mechanicsville
milford square
morrisville
new hope
newtown
ottsville
penns park
perkasie
pineville
pipersville
plumsteadville
point pleasant
quakertown
revere
richboro
richlandtown
riegelsville
rushland
sellersville
silverdale
solebury
southampton
spinnerstown
springtown
trumbauersville
upper black eddy
warminster
warrington
washington crossing
wycombe
zionhill
18039
18077
18081
18901
18902
18910
18911
18912
18913
18914
18916
18917
18920
18921
18922
18923
18925
18927
18928
18929
18930
18931
18932
18933
18934
18935
18938
18940
18942
18943
18944
18946
18947
18949
18950
18951
18953
18954
18955
18956
18960
18962
18963
18966
18968
18970
18972
18974
18976
18977
18980
18981
19007
19020
19021
19030
19047
19053
19054
19055
19056
19057
19058
19067
Schedule Service
"Juan Carlos from Zoom Drain was phenomenal. He evaluated the problem, gave me a couple of options for remediation and the pricing up front. He fixed the problem as discussed. He was very professional and a pleasure to work with. I highly recommend him and his services."

"This is the second time I've called Zoom to clean out my storm and sewer drains. Steve Martino is always on time, polite, knowledgable and just pleasant to deal with. Wouldn't choose anyone else for this service."

"Zoom Drain cleared our courtyard drain this morning. They were on time and completed the job quickly. Also had foot covers to protect the wood floor and treats for the dogs!"
Read More Reviews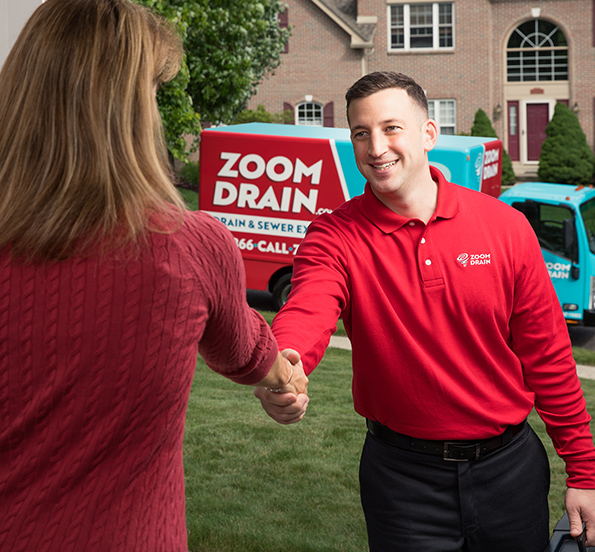 Your Local Commercial Drain & Sewer Specialists
No matter the size of your property, our team is here to provide your reliable and convenient drain and sewer services. From your home to business, be sure to turn to Zoom Drain of Bucks County for it all. Our commercial drain and sewer services are designed to get your business's plumbing system working like new again in no time at all! Whether you're dealing with a clogged drain or burst sewer line, you can rely on us for professional and reliable service.
With upfront pricing and a dedication to your full satisfaction, there's no reason why business owners continue to turn to our team of professionally experienced and knowledgeable technicians for industry-leading service they can count on.
When you're ready to experience the difference, our team can make for your commercial property, give us a call at (215) 515-7907 or contact us online to schedule your service appointment.