Drain Cleaning Services in Doylestown
Drainage Tools and Equipment We Use on Your Drains
Are your home's drains clogged, blocked, stopped up, or just moving a bit slower than usual? The team at Zoom Drain of Bucks County is here to help to solve these common drain issues – and so much more.
Zoom Drain of Bucks County offers the latest in drain cleaning technologies and tools including:
The PowerSnake – The PowerSnake is an electric machine equipped with a flexible steel cable that extends with a rotating blade at its tip. It will cut and remove sediment and buildup fast as it moves down the pipes.
The ZOOM Jetting® System – This system effectively flushes out debris, emulsifies grease, eliminates scale, and eradicates invasive roots. Unlike mechanical rooters, the ZOOM Jetting® system will clear out your entire piping to deliver long-lasting results!
A clogged drain can ruin your whole day. That's why our team of Doylestown drain and sewer specialists are here. We can ensure your drains are clean and clear, ready to flow at a moment's notice. We can destroy clogs and completely removing debris left behind in your pipes. We do this by utilizing the best tools and proven methods to restore your plumbing systems efficiently. Once your pipes are cleared out, we can equip you to stop clogs from forming in the first place.
If you need drain cleaning in Doylestown, look no further than Zoom Drain! Call now at (215) 515-7907 to schedule service!
Why is Drain Cleaning Important?
The drains in your home are introduced to soap, grime, dirt, hair, and more each day. Washing dishes, brushing your teeth, taking a shower, and washing your hands all contributes to the different substances that can cause slow drainage and a clog if you don't have your drain cleaned regularly.
What Drains Need to Be Cleaned?
Usually, kitchen and bathroom drain may get clogged the most often. Nevertheless, all the drains throughout your property need to undergo regular, professional cleaning. This will help prevent clogs and ensure reliability across your entire plumbing system.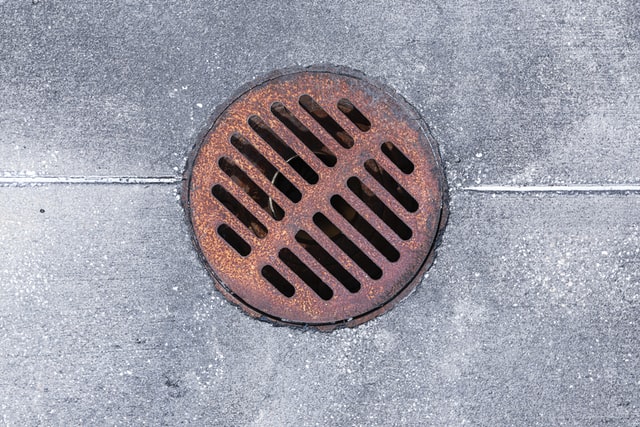 While we have the experience to handle just about any drain your system has, we specialize in unclogging and cleaning:
Bathroom drains
Kitchen drains
Garbage disposals
Basement drains
Toilet drains
Laundry drains
Main sewer drains
Storm drains
Utility drains
Are you considering a DIY drain cleaning method? Think again. Many times, "do-it-yourself" drain cleaning solutions can do more harm than good. We recommend being wary of mystery drain cleaning solutions found in your local supermarket or trendy tips online. Usually, these ideas only provide temporary relief. Professional cleaning ensures a long-lasting solution with guaranteed results.
What are the Common Causes of Clogged Drains?
One of the most common plumbing problems is a clogged drain. While this issue may appear minor, it can quickly cause major damage and costs. If the drains or pipes are partially or completely obstructed, the redirected water can cause slow drainage, low pressure, backups, and even flooding.
The following are some of the common causes of drain clogs in Doylestown:
Hair – When combined with shampoo or soap residue, hair can cause serious blockage in the bathroom drain. You can purchase an inexpensive drain guard to avoid this issue.
Soap – Soap residue or soap scum mixed with minerals found in water can harden and clog drains. Switch to soap-free washes to prevent soap scum.
Dirt – Although you may think you can simply wash away as much dirt as you can down the drain without any issue, the fact is that dirt can build up and clog your drain. Make sure you shake or rinse off excess dirt or mud before you enter your home.
Food waste – When it comes to kitchen sinks, food waste can clog your pipes, despite having a garbage disposal. Common types of food waste that do not break down include coffee grounds, tea leaves, and oils. Instead, dispose of food waste in a compost bin.
Paper products – While toilet paper is the only paper product meant to flush down a drain, using too much can result in a clog. Use toilet paper in moderation, rather than in excess.
How Often Should Drains Be Cleaned?
Across the board, plumbers and other drain specialists recommend having every drain in your home cleaned at least once a year. The frequency you need to have your drains cleaned can depend on a large variety of factors. They can include the size of your property and the number of people that rely on your system daily. Of course, our Doylestown drain cleaning company will help you create a plan that works for your plumbing. We want to ensure your family's comfort, safety, and health.
Are you looking for nearby drain cleaning services in Doylestown? Dial (215) 515-7907 or contact us to get started!