East Valley Drain Cleaning and Repair
Specialized Sewer Services in Greater Phoenix
In the heart of Arizona, Zoom Drain of Phoenix East Valley stands as a beacon of reliability for all your drain and sewer needs. We are not your run-of-the-mill plumbing company; we are specialists who provide fast, focused, and effective services that solve your problems quickly and efficiently.
We understand the unique challenges the desert climate can pose to your drain and sewer systems. That's why our highly trained professionals are equipped with the latest technology and techniques to handle any situation. Our narrow focus on drain and sewer cleaning and repair allows us to deliver unparalleled expertise and service in these critical areas.
Schedule your service online or call (623) 552-4105 today!
Trusted Technicians

Customer Satisfaction

Flat Rate Pricing

Super Service Trucks

Not Sure What You Need?
Check out some drain and sewer symptoms to find your answer.
Explore Now
Contact Us
(623) 552-4105
Areas We Serve
chandler
gilbert
higley
mesa
queen creek
85142
85201
85202
85203
85204
85205
85206
85207
85208
85209
85210
85212
85213
85215
85224
85225
85226
85233
85234
85236
85248
85249
85286
85295
85296
85297
85298
Schedule Service
"Juan Carlos from Zoom Drain was phenomenal. He evaluated the problem, gave me a couple of options for remediation and the pricing up front. He fixed the problem as discussed. He was very professional and a pleasure to work with. I highly recommend him and his services."

"This is the second time I've called Zoom to clean out my storm and sewer drains. Steve Martino is always on time, polite, knowledgable and just pleasant to deal with. Wouldn't choose anyone else for this service."

"Zoom Drain cleared our courtyard drain this morning. They were on time and completed the job quickly. Also had foot covers to protect the wood floor and treats for the dogs!"
Read More Reviews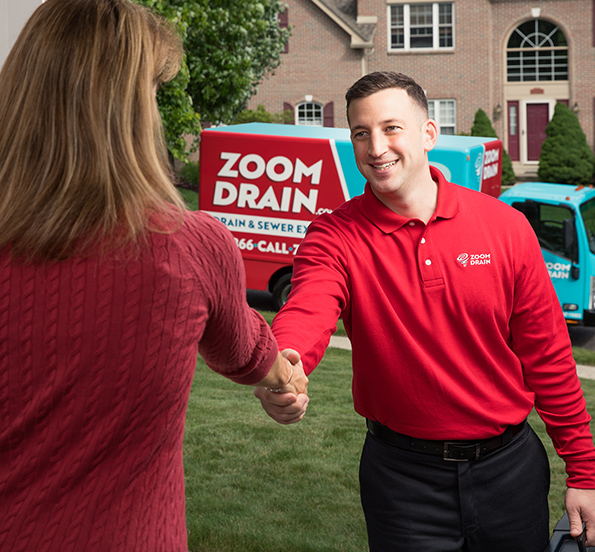 Our Sewer and Drain Services
Living in the vibrant community of Phoenix's East Valley, you deserve services that are as efficient and reliable as you are. We aim to minimize disruption to your day, providing speedy solutions so you can get back to enjoying the desert sunshine.
We offer a range of specialized services tailored to meet your specific needs:
Drain Cleaning: Whether it's a minor clog or a major blockage, our team has the skills and tools to ensure your drains are clean and functioning optimally.
Sewer Line Repair: We provide comprehensive sewer line repair services, from identifying the problem with state-of-the-art video cameras to implementing effective solutions that stand the test of time.
Video Camera Inspections: Using cutting-edge video inspection technology, we can identify issues in your sewer lines without invasive digging, saving you time and money.
Commercial Services: We offer drain and sewer services tailored to the unique needs of commercial properties.
Why choose Zoom Drain of Phoenix East Valley? Because when it comes to drain and sewer issues, you need a specialist. You need a team that understands the ins and outs of the system, a team that can diagnose and fix the problem swiftly and effectively. We are here to provide you with peace of mind, knowing that your drain and sewer system is in the hands of true experts.
Schedule your service online or call (623) 552-4105 today to learn more about our range of services!