Fort Myers Drain & Sewer Services
Drain Cleaning, Repair, & Maintenance for Your Home or Business
When it comes to your home's sewer and drains, having an expert handle the job is essential. These systems are complex and require a professional touch to ensure they work properly. That's why you should trust Zoom Drain of Southwest Florida's sewer and drain experts for all of your stubborn clogs, leaky sewer lines, and more.
Our team of experienced technicians can provide fast, focused services that will help fix any of your residential or commercial sewer or drain issues quickly and efficiently. With services ranging from drain cleaning to sewer repair, we have the lasting solution and maintenance to get and keep things flowing the way they should.
Don't wait any longer - we're here to help. Schedule your appointment onlineor dial (239) 320-7217 to request your Fort Myers sewer and drain services.
Fix Even Your Toughest Drain Issue
Whether you're dealing with a clogged sewer line, persistent sewage odor, or another common plumbing issue, our team can quickly identify and fix the problem. Our sewer and drain specialists are just that – specialists – and have years of experience and focused training that you can count on when it comes to getting your residential or commercial plumbing back in working order.
Here's what our drain and sewer experts can handle for your home or business in Fort Myers:
Drain inspection and diagnostic
Drain cleaning and unclogging
Sewer line repairs and replacements
Sewage pump replacements
Commercial grease trap services
Maintenance programs
Emergency drain and sewer repair
Don't let a sewer or drain issue ruin your week! Instead, turn to our skilled professionals as soon as possible. They're problem solvers with the experience and nationally trusted resources needed to get your Fort Myers sewer and drain services done right!
Serving Southwest Florida, Contact us today!
Trusted Technicians

Customer Satisfaction

Flat Rate Pricing

Super Service Trucks

Not Sure What You Need?
Check out some drain and sewer symptoms to find your answer.
Explore Now
Contact Us
(239) 320-7217
Areas We Serve
bokeelia
bonita springs
cape coral
estero
fort myers
fort myers beach
lehigh acres
marco island
naples
north fort myers
saint james city
33901
33903
33904
33905
33907
33908
33909
33912
33913
33914
33916
33917
33919
33922
33928
33931
33956
33965
33966
33967
33971
33973
33976
33990
33991
33993
34102
34103
34104
34105
34108
34109
34110
34112
34113
34116
34119
34134
34135
34145
Schedule Service
"Juan Carlos from Zoom Drain was phenomenal. He evaluated the problem, gave me a couple of options for remediation and the pricing up front. He fixed the problem as discussed. He was very professional and a pleasure to work with. I highly recommend him and his services."

"This is the second time I've called Zoom to clean out my storm and sewer drains. Steve Martino is always on time, polite, knowledgable and just pleasant to deal with. Wouldn't choose anyone else for this service."

"Zoom Drain cleared our courtyard drain this morning. They were on time and completed the job quickly. Also had foot covers to protect the wood floor and treats for the dogs!"
Read More Reviews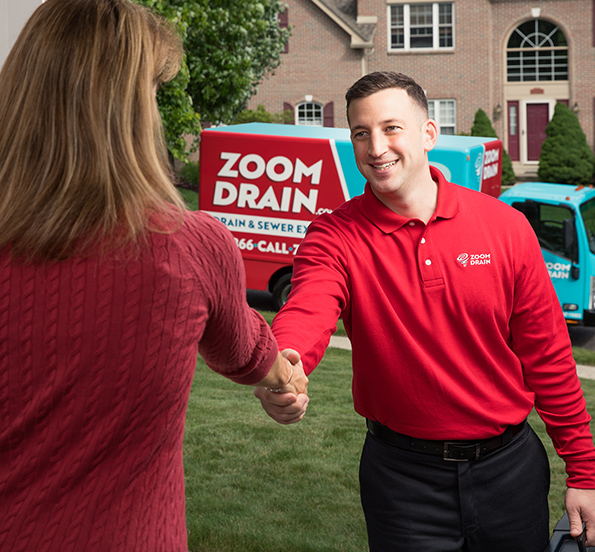 What Makes Our Fort Myers Drain & Sewer Services Different?
At Zoom Drain of Southwest Florida, we know how crucial prompt and accurate solutions are when dealing with sewer or drain issues. That's why we strive hard to give all of you the best service possible - so your problems can be handled quickly and effectively!
Here are just some reasons why we're the best choice for your drain and sewers:
We offer free estimates and honest pricing on all of our services
We train our certified technicians in both residential and commercial plumbing
We're locally owned and operated, backed by a national brand with over 20 years of experience
We're true drain and sewer specialists with years of experience and industry knowledge
We're here to give your drain and sewer the care it deserves – book your appointment online!