Sewer & Drain Services in Cincinnati
Drain Cleaning, Repairs, & More for Local Homes & Businesses Near Cincinnati
Are you looking for a reliable team to handle all your Hillsboro sewer and drain services? Look no further than Zoom Drain of Cincinnati for help! We are a local, woman-owned, professional cleaning, inspection, and repair company with years of experience in the industry. Our technicians have the tools and expertise to tackle even the toughest jobs.
Whether you need a routine inspection or have noticed strange smells coming from your pipes, we'll get to the bottom of it! Our Hillsboro sewer and drain services include:
From cleaning your residential shower drains to fixing your commercial kitchen drains, our Hillsboro sewer and drain services have you covered. We also provide emergency services, so you can count on us when your drainage needs attention quickly to avoid water damage and a host of other problems.
We're proud to offer our services in Cincinnati and surrounding areas including Batavia, Salem and Milford.
We're here to get your plumbing back to normal as soon as possible – book your Hillsboro and Cincinnati, OH drain services today!
Trusted Technicians

Customer Satisfaction

Flat Rate Pricing

Super Service Trucks

Not Sure What You Need?
Check out some drain and sewer symptoms to find your answer.
Explore Now
Contact Us
(513) 586-3312
Areas We Serve
amelia
batavia
blanchester
blue ash
camp dennison
cherry grove
cincinnati
clarksville
fayetteville
goshen
highland
hillsboro
kenwood
leesburg
loveland
lynchburg
madiera
maineville
mariemont
martinsville
mason
miamiville
midland
milford
morrow
mount orab
mowrystown
new vienna
newtonsville
newtown
oakly
owensville
pleasant plain
pleasant ridge
salem heights
sardinia
sharonville
sycamore
terrace park
williamsburg
wilmington
withamsville
45039
45040
45102
45103
45107
45111
45113
45118
45122
45132
45133
45135
45140
45142
45146
45147
45148
45150
45152
45154
45155
45158
45159
45160
45162
45171
45174
45176
45177
45209
45213
45226
45227
45230
45236
45241
45242
45243
45244
45245
45249
45255
Schedule Service
"Juan Carlos from Zoom Drain was phenomenal. He evaluated the problem, gave me a couple of options for remediation and the pricing up front. He fixed the problem as discussed. He was very professional and a pleasure to work with. I highly recommend him and his services."

"This is the second time I've called Zoom to clean out my storm and sewer drains. Steve Martino is always on time, polite, knowledgable and just pleasant to deal with. Wouldn't choose anyone else for this service."

"Zoom Drain cleared our courtyard drain this morning. They were on time and completed the job quickly. Also had foot covers to protect the wood floor and treats for the dogs!"
Read More Reviews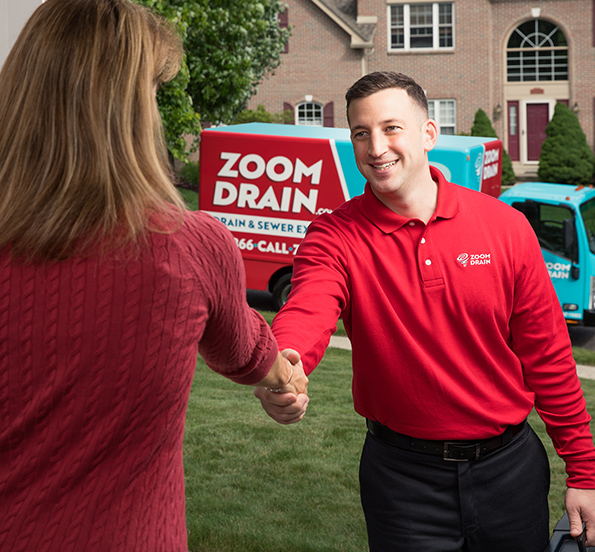 Fast & Focused Cincinnati Drain Services
When you choose Zoom Drain of Cincinnati, you're not choosing a traditional plumbing company. In fact, we don't consider ourselves to be plumbers – we're sewer and drain experts. We focus on this area to provide faster, more reliable, and longer-lasting solutions.
When you choose our team, you'll also benefit from:
Fast response times – We work efficiently to minimize your downtime and restore your drains.
Stocked service trucks – We carry all the necessary tools to prevent wasted trips.
High-quality products – We use only the best drain care products for lasting results.
Industry-leading guarantees – We stand behind our services to ensure your peace of mind.
For Cincinnati drain cleaning, sewer repair, and more you can trust, turn to none other than Zoom Drain of Cincinnati! We also offer competitive pricing and upfront estimates to ensure you get the best value for your money. With so much to offer, why look any further?
Have questions about our services? Need to schedule your appointment? We're here to help – call us at (513) 586-3312 or contact us onlinetoday!