Drain & Sewer Repair Experts in Portland, ME
Sewer and Drain Services for Homeowners and Businesses in Westbrook, Portland, Freeport and Beyond
Are you dealing with drains that are constantly backing up? Have you noticed foul odors coming from your drains? No matter what the case may be, ZOOM DRAIN® is the name to trust for all your Portland sewer and drain repair services. Our team of experienced professionals in New England have the tools and expertise to tackle virtually any job. From multi-story office buildings and commercial kitchens to small homes and everything in between, we're equipped to handle your sewer and drain services in Portland, Westbrook and more!
There are many reasons why homeowners and business owners alike have relied on our Portland drain and sewer cleaning and repair services. Our experts are fast and thorough in everything we do. Because we specialize in sewers and drains, we can quickly identify and resolve your problem, ensuring the quality and longevity of your drain lines for years to come. We provide drain inspections, cleaning services, and repairs in the Portland, ME area that you can depend on.
Serving regions across Maine, including:
Saco
York
Biddeford
Kennebunk
Scarborough
And beyond...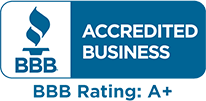 ZOOM DRAIN® offers the solutions you need for your residential or commercial drains. Call (207) 495-7793 to schedule your next drain or sewer service.
Trusted Technicians

Customer Satisfaction

Flat Rate Pricing

Super Service Trucks

Not Sure What You Need?
Check out some drain and sewer symptoms to find your answer.
Explore Now
Contact Us
(207) 495-7793
Areas We Serve
acton
alfred
auburn
bar mills
berwick
biddeford
biddeford pool
brunswick
buxton
cape elizabeth
cape neddick
cape porpoise
cumberland center
cumberland foreside
danville
durham
east waterboro
eliot
falmouth
freeport
gorham
gray
harpswell
hollis center
kennebunk
kennebunkport
kittery
kittery point
lebanon
lewiston
limerick
limington
lisbon
lisbon falls
moody
new gloucester
north berwick
north waterboro
north yarmouth
ocean park
ogunquit
old orchard beach
poland
portland
pownal
raymond
saco
sanford
scarborough
sebago
shapleigh
south berwick
south casco
south freeport
south portland
south windham
springvale
standish
steep falls
topsham
waterboro
wells
west kennebunk
westbrook
windham
yarmouth
york
york beach
york harbor
03901
03902
03903
03904
03905
03906
03907
03908
03909
03910
03911
04001
04002
04004
04005
04006
04011
04014
04021
04027
04029
04030
04032
04038
04039
04042
04043
04046
04048
04049
04054
04061
04062
04063
04064
04069
04070
04071
04072
04073
04074
04076
04077
04078
04079
04082
04083
04084
04085
04086
04087
04090
04092
04093
04094
04096
04097
04098
04101
04102
04103
04104
04105
04106
04107
04109
04110
04112
04116
04210
04211
04212
04222
04223
04240
04241
04243
04250
04252
04260
04274
Schedule Service
"Our technician provided expert and courteous service and was informative and efficient"

"I welcome them back to do further work and highly recommend!"

"Patient, empathetic and stellar."

"Within an hour of my call, Zoom Drain was at my door."
Read More Reviews