Drain Cleaning in West Loop
Dependable Sewer & Drain Services from Zoom Drain of Chicago
Sewer and drain issues can be more than just a passing annoyance, primarily when it affects your commercial businesses' operations or hinders harmony within your home.
If you've ever had the displeasure of encountering these issues, we want to be the experts to make sure they never happen again. Whether you're dealing with a sewer and drain problem in your home or business, turn to the experts at Zoom Drain of Chicago.
Searching for trusted drain cleaning in West Loop? Request your service online or call us at (312) 548-8879. We offer coupons to help you save!
We're Your Drain Cleaning & Sewer Repair Experts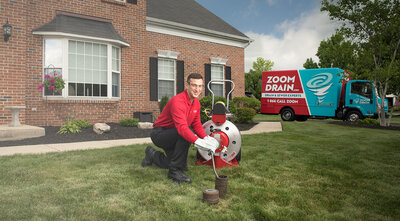 We specialize in sewer and drain services solely to provide you with exceptional solutions to repair drain issues and prevent them.
Because we are locally owned and operated, we understand the specific problems our community drain systems experience, so we have the tools and know-how to tackle issues day or night.
We provide both residential and commercial sewer and drain services that include:
Drain cleaning to help prevent any obstructions or further wear and tear on pipelines
Drain repair to assure pipes are working at peak condition
Drain inspection to detect any possible problems that may arise
Pump replacement and new installation when old pipes fail to operate properly
Commercial grease trap cleaning services to ensure sanitary sewer lines for restaurants
call Zoom Drain of Chicago at (312) 548-8879 today! Or schedule your service online. We're backed by a great reputation.
How Do I Know I Need Drain Cleaning?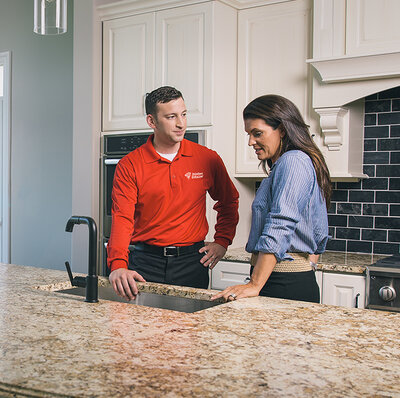 Unexpected drain and sewer problems may seem to have come out of nowhere, but the reality is these issues have likely existed for a long time.
If you've ever had to call someone to fix plumbing issues, you know they are never fun and can sometimes be costly if left unaddressed.
To help avoid a complete drainage system failure, the Zoom Drain of Chicago specialists want to impart some tips to help you identify possible concerns with your drain and sewer.
Signs You Need a Drain Cleaning Professional
If you notice the following plumbing problems, it may be time to call in your local drain cleaning professionals:
Water that drains exceptionally slowly down the sink
Gurgling or bubbling as water drains
Unidentified and unpleasant odors coming from the drain
Water that backflows or comes back up through the drain
Call Us for Quick & Reliable Drain Cleaning in West Loop
Because you use your plumbing system more than you realize, these issues are sometimes unavoidable.
For business owners, drain and sewer problems could disrupt daily operations, impact customer experience, and adversely affect your bottom line.
Don't let plumbing system issues be detrimental to your livelihood. Our team at Zoom Drain of Chicago offers specialized sewer and drain services to keep your business from experiencing any unnecessary operation interruptions.
Request your drain cleaning service online or give us a call at (312) 548-8879. We warranty our services and guarantee your satisfaction.
How Our Team at Zoom Drain of Chicago Cares for Every Customer
With years of experience and an understanding of which tools to use to address any drain and sewer issue, Zoom Drain of Chicago technicians are here to help.
The minute we arrive on-site to perform services on your plumbing system, we are equipped with the latest instruments capable of fixing the problem.
Our fully stocked trucks are equipped with:
Five different drain snakes
High-pressure water jetting equipment
Video inspection tools
Drain treatments
Root cutters
Pipe locators
We also employ technologically advanced machinery such as:
ZOOM Jetting® system that uses powerful jets to blast through clogs and other obstructions.
PowerSnake cuts through clogged pipes and loosens build-up by using a blade that rotates in your pipes.
ZOOM Drain Bio™ is used for regularly cleaned drains to maintain their upkeep.
CitraJel® naturally breaks down new build-up caused by everyday debris such as dirt, dust, hair, and food products.
Going Above and Beyond with Unique Services
Exceptional sewer and drain services combined with guaranteed satisfaction make Zoom Drain of Chicago a standout plumbing company that can meet all of your needs.
Sewer and drain repair and maintenance is more than a skill. It's a way of life. We specialize solely in drainage system services, so we are always on the cutting-edge of industry innovations.
Additionally, the customer experience is so important to us, we guarantee satisfaction every time. We do this by ensuring:
All technicians are background-checked and drug-tested
We provide all of our teams with extensive training programs
There are never any hidden fees or "fine print" fees
Clear and transparent communication is always available for customers
Our services and products have updated and long-lasting warranties
Learn more about our sewer and drain services by calling (312) 548-8879, or request an appointment online!