Chicago Drain cleaning
Drain & Sewer Clearing Services Near Me
Is the drain in your home jammed with loose hair? We're here to help. Is the sewer line in your small business backing up and scaring people away? We'll be there as soon as possible to make it right!
When the drains in your home or business are clogging frequently or just drain slowly, it can be a major frustration. Or, if the situation gets worse, it can be a health hazard that makes your home unsafe and forces you to close up shop until it is fixed.
Our drain and sewer line repair in Chicago make sure your plumbing system lasts as long as possible, saving you money in the long run. Basically, we are the only name you need to know in Chicago for all your drain and sewer services!
Drain Cleaning
Drain & Sewer Repair
Sewer Inspection
Grease Trap Cleaning
Pump Replacement (Sump, Ejector, & Sewage)
Commercial Drain Services
Rather than struggling to save your drains and sewer lines on your own, let the professionals from Zoom Drain of Chicago take care of it. We have advanced industry training and high-quality tools and equipment! This ensures that even the toughest clogs are cleared with our drain and sewer rodding in Chicago.
Drain Repair in Chicago, IL
To further improve your customer experience, we offer more than just drain and sewer line cleaning services. We can also conduct repairs when a problem is caused by a broken or defective pipe or component.
Searching for drain or Sewer Cleaning in chicago? Call (312) 548-8879 at any time or schedule service now!
Trusted Technicians

Customer Satisfaction

Flat Rate Pricing

Super Service Trucks

Not Sure What You Need?
Check out some drain and sewer symptoms to find your answer.
Explore Now
Contact Us
(312) 548-8879
Areas We Serve
alsip
bedford park
berwyn
blue island
bridgeview
brookfield
burbank
chicago
chicago ridge
cicero
dolton
elmwood park
evergreen park
forest park
harwood heights
hickory hills
hines
hometown
justice
la grange
lyons
maywood
oak lawn
oak park
posen
river forest
river grove
riverdale
riverside
robbins
summit argo
60130
60141
60153
60171
60301
60302
60303
60304
60305
60402
60406
60415
60419
60453
60454
60455
60456
60457
60458
60459
60469
60472
60499
60501
60513
60525
60534
60546
60601
60602
60603
60604
60605
60606
60607
60608
60609
60610
60611
60612
60613
60614
60615
60616
60617
60618
60619
60620
60621
60622
60623
60624
60628
60629
60632
60633
60634
60636
60637
60638
60639
60641
60642
60643
60644
60647
60649
60651
60652
60653
60654
60655
60657
60661
60664
60668
60669
60670
60673
60674
60675
60677
60678
60680
60681
60682
60684
60685
60686
60687
60688
60689
60690
60691
60693
60694
60695
60696
60697
60699
60701
60706
60707
60803
60804
60805
60827
Schedule Service
"Just wonderful."

"I wish all companies were this honest and that they all cared this much about customer satisfaction."

"Zoom Drain is the company that I'll always use."

"Super satisfied and I'll be reaching out again in the future."
Read More Reviews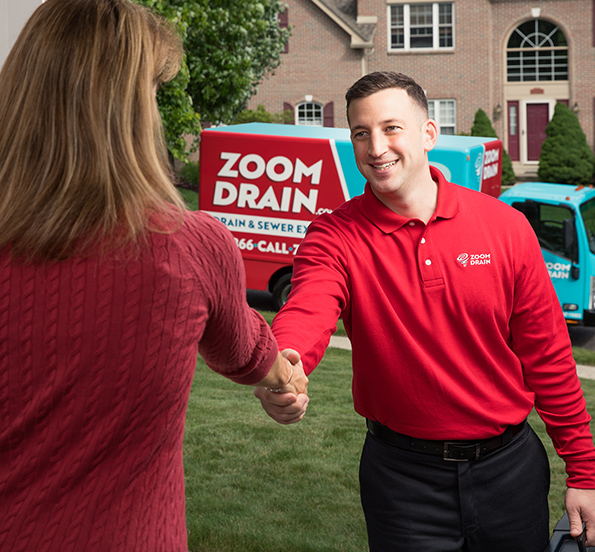 We Provide Ecofriendly Drain Care In Chicago
Taking care of our customers is just as important to us as is taking care of the environment. That's why we use ecofriendly drain care products that rely on naturally derived substances to eliminate grease and cut through clogs.
Our most popular product is ZOOM DRAIN Bio™, which utilizes live cultures that chew through organic clogs without the need for harsh, dangerous chemicals that can actually damage your pipes.
Caring for your pipes long term is something we can assist you with. When it comes to sewer cleaning in Chicago, our goal is to keep your sewer pipes healthy and operational for the duration of their lifespan.