Video Camera Drain Inspection: How Does It Work And Why Is It Important?
Posted By:
Ed Miller
We've all heard the phrase "a picture is worth a thousand words" but did you know the popular phrase was coined by Frederick R. Barnard, an American advertising executive, in the 1920s? He wrote the now famous saying to express the power of graphics in the blossoming printing industry at the time – just how excited he would be to see how photography has evolved since.
Now, thanks to advancements in video technology, we can instantly capture and store life's most treasured moments, surgeons can perform life-saving procedures and professionals in many fields can catch, and even avoid, potential disasters – and drain cleaning is no exception.
How Exactly Does A Video Drain Camera Work?
Drain technicians place a long metal hose, which contains a camera lens on the end, through the drain, navigating pipes that can be as small as two inches in diameter. In real time, an attached screen shows exactly what they are looking at, as it goes along its journey. The video is captured digitally, allowing for the technician to better assess the situation and even grab screenshot photos. The camera can pinpoint cracks, grease buildup, root infiltration, obstructions to the pipes, as well as pesky pests living in there. It also records depth and distance of the sewer. And, thanks to the power of wifi, it can be immediately uploaded and sent to the customer in real time, via email.
Now that you know how it works, you might be wondering about the potential benefits.
Knowing The Lay Of The Land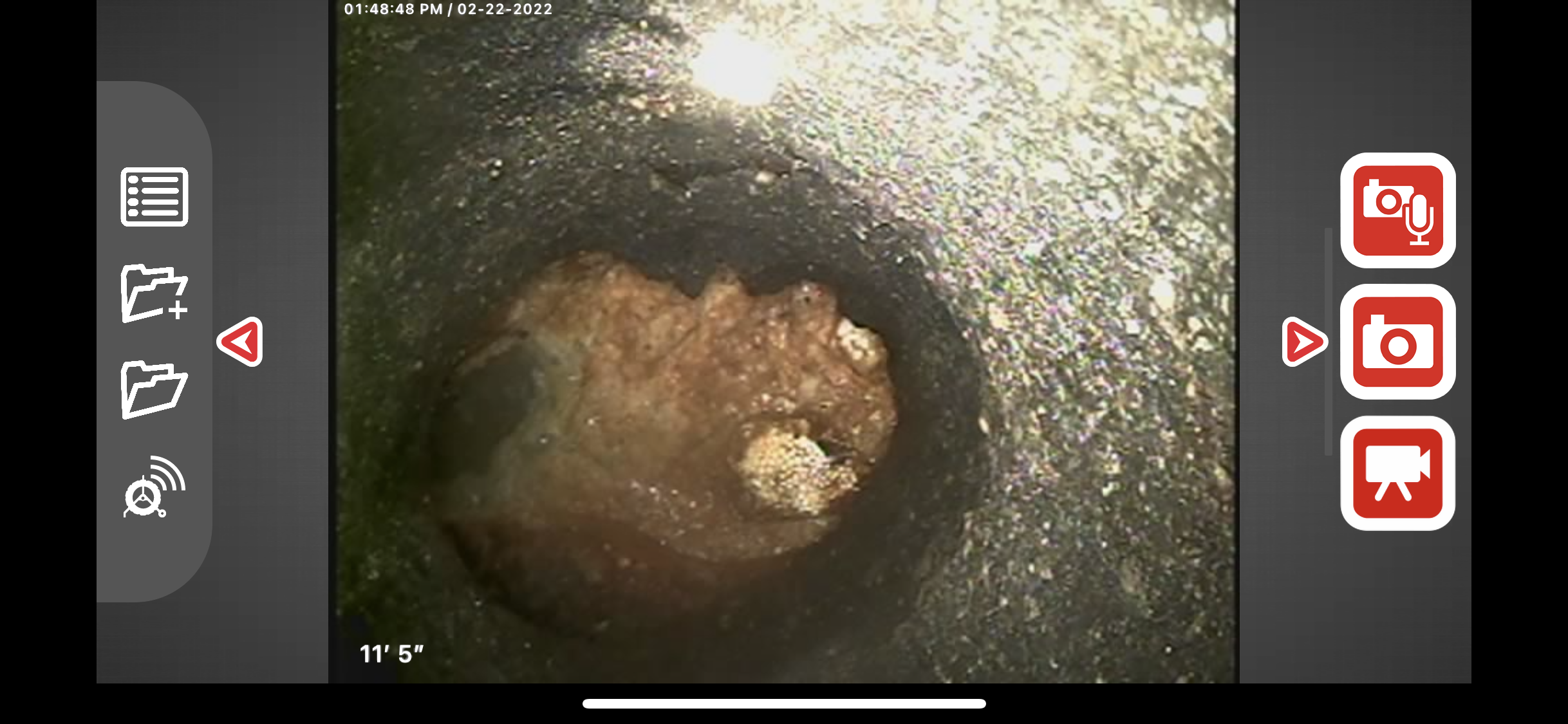 Do you know what your drains are made of and the path they take from your house to the main city sewer or your septic tank? Does your main drain run directly underneath a large tree or contain any sharp bends/joints? A camera inspection can better explain the path of your drains and that will help you intercept potential issues, like root infiltration from that large tree. You can also see areas that are more susceptible to cracks, as well as places along the path that might already be compromised. All of this information would be incredibly useful whenever you'd like to do landscaping around your home – no one wants to hit a sewer drain and deal with that!
Understanding And Owning Your Pipe's History
Unless you're the first person to flush wastewater through your drains, there's a pretty good chance they've seen the occasional wipe, paper towel, cooking grease or worse. A video inspection will clue you in on the overall condition of your drains, including areas that may already have debris and grease buildup. If you've inspected your drains, you can employ time- saving – and money-saving – preventative measures that will help you avoid major messes.
Covering Your Homebuying Experience
Drain systems outside of the house are often overlooked in home appraisals and they're usually excluded from hometowner's insurance policies. Typically, appraisals test indoor plumbing, like making sure faucets run and toilets flush, but won't extend their inspection to the outside, unless they see a major drainage issue indoors. When you buy your home, you're buying the drain system too! A video inspection allows you to make your home purchase with your eyes wide open and equips you with everything should you need to address any unforeseen drain issues.
Avoid A Groundhog Day Remake
No one wants to continually solve the same problem over and over again. A major sewer issue may rear its ugly head in the form of slow drains, an overflowing toilet or a smelly kitchen sink. When drains are on-camera, there's no hiding behind sneaky symptoms. A video inspection lets technicians correctly diagnose drain issues and finally resolve them, once and for all!
If you want to see exactly what's in your drain line or its condition, give us a call or schedule an appointment online! Our experienced technicians will come out, free of charge, to assess it.
Categories: