Drain & Sewer Cleaning Experts in Collin County
High-Powered Drain and Sewer Cleaning Equipment
Zoom Drain of Collin County is proud to be the team numerous business owners, plumbers, homeowners, and contractors depend upon for top-notch drain and sewer services. If you need any type of sewer cleaning in Plano, TX, turn to our trusted experts.
We arrive at each job site in service trucks stocked full of industry-grade equipment, including drain cables, root cutters, sewer line camera inspection equipment, and pipe locators.
We will also show up with top-of-the-line products, such as:
ZOOM DRAIN Bio™: Our proprietary drain cleaning product naturally dissolves food, grease, hair, soap, and other organic wastes. It is an effective and all-natural/probiotic alternative to acidic over-the-counter drain cleaners.
RootX®: This product treats sewer lines to slow down root regrowth. It consists of Dichlobenil, an aquatic herbicide that's tough on roots and harmless on pipes.
CitraJet®: This natural citrus degreaser can emulsify oils, fats, and grease in drain/sewer lines.
ZOOM Jetting®: This truck-mounted system delivers powerful/high-pressure water cleaning services.
High-definition video equipment: Our cameras allow us to inspect drains and locate the source of deep, hard-to-find pipe issues.
We're equipped to handle whatever drain and sewer issue you encounter. For hi-tech drain services that get the job done right, call (972) 645-3998 or schedule your Collin County service online anytime!
Trusted Technicians

Customer Satisfaction

Flat Rate Pricing

Super Service Trucks

Not Sure What You Need?
Check out some drain and sewer symptoms to find your answer.
Explore Now
Contact Us
(972) 645-3998
Areas We Serve
addison
allen
carrollton
central plano
craig ranch
dallas
east plano
fairview
frisco
legacy west
little elm
mckinney
melissa
murphy
plano
princeton
prosper
stonebridge
the colony
west frisco
west plano
willow bend
wylie
75001
75002
75006
75007
75010
75013
75023
75024
75025
75033
75034
75035
75036
75040
75042
75044
75048
75056
75068
75069
75070
75071
75072
75074
75075
75078
75080
75081
75082
75093
75094
75248
75252
75254
75287
75454
Schedule Service
"Juan Carlos from Zoom Drain was phenomenal. He evaluated the problem, gave me a couple of options for remediation and the pricing up front. He fixed the problem as discussed. He was very professional and a pleasure to work with. I highly recommend him and his services."

"This is the second time I've called Zoom to clean out my storm and sewer drains. Steve Martino is always on time, polite, knowledgable and just pleasant to deal with. Wouldn't choose anyone else for this service."

"Zoom Drain cleared our courtyard drain this morning. They were on time and completed the job quickly. Also had foot covers to protect the wood floor and treats for the dogs!"
Read More Reviews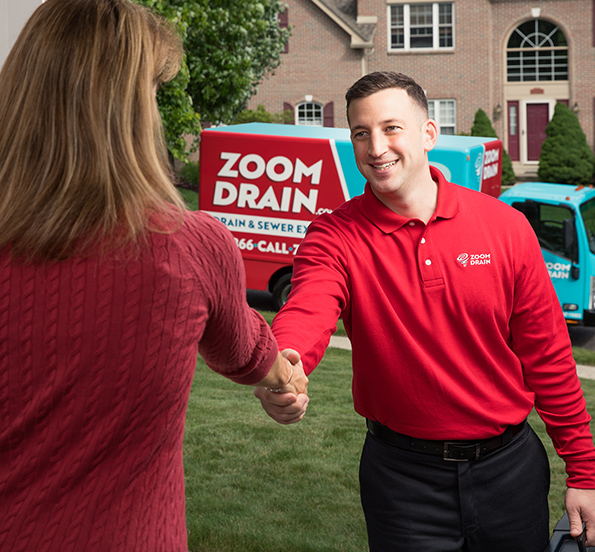 Versatile & Efficient Drain Services
At Zoom Drain of Collin County, we realize that clogged drains require fast, professional repairs. You can trust our specialists to arrive quickly with the tools and techniques necessary to provide effective drain cleaning and sewage cleanup.
Whether you manage a property, run a multi-story commercial building, or own a single-family home, our experienced technicians will be ready to come to the rescue. We proudly offer efficient, affordable, and reliable drain care solutions for your business or home.
For hi-tech drain services that get the job done right, call (972) 645-3998 or schedule your Collin County service online anytime!
Emergency Sewer Cleaning Near You
What's more, Zoom Drain of Collin County understands that emergencies tend to happen when you least expect them. That is why we are available 24/7 for emergency sewer cleaning services that can't wait until regular business hours.
We always work quickly and meticulously to expedite the unclogging process. Our top priority is getting your residential or commercial property functioning smoothly again as fast as possible.
Call (972) 645-3998 to request your preferred date and arrival window for your next service appointment!